WASHINGTON (AN) — The International Atomic Energy Agency said on Monday that it will collaborate with the 10-member Association of Southeast Asian Nations on a framework for developing nuclear technology for peaceful purposes.
The five-year "Practical Arrangements" framework agreement was signed on the sidelines of the United Nations' nuclear watchdog agency's annual General Conference that started this week in Vienna. It calls for cooperation in nuclear science and applications including safety, security, and safeguards, the international organizations said in a statement.
"The arrangements substantially broaden the areas of cooperation between our two organizations," IAEA's acting director general, Cornel Feruță, said in the statement.
"They not only include policymakers and nuclear regulators who deal with nuclear safety, security and safeguards but also stakeholders from national and regional institutions working on social development in Southeast Asia," he said.
IAEA and ASEAN representatives will meet on September 20 to discuss possible future activities under the arrangements. The agency said it will work with ASEAN to build on existing coordination projects, including emergency preparedness and response, which resulted in a regional response protocol for nuclear and radiological emergencies.
The signing of this framework "represents a significant milestone in the cooperation between ASEAN and IAEA and provides the foundation for our organizations to expand on already existing as well as new projects," said ASEAN's secretary-general, Dato Lim Jock Hoi, who signed the agreement along with Feruță.
ASEAN comprises Brunei, Cambodia, Indonesia, Laos, Malaysia, Myanmar, the Philippines, Singapore, Thailand and Vietnam. The secretariat is located in Jakarta. IAEA seeks to promote and coordinate the peaceful uses of nuclear energy and to curb its use for military applications, including nuclear weapons.
Nuclear power reactors, which produce energy by initiating and controlling a sustained nuclear chain reaction, provide about 11% of the world's electricity. Currently, 450 nuclear power reactors remain in operation in 30 countries, but 55 more are under construction, according to IAEA figures.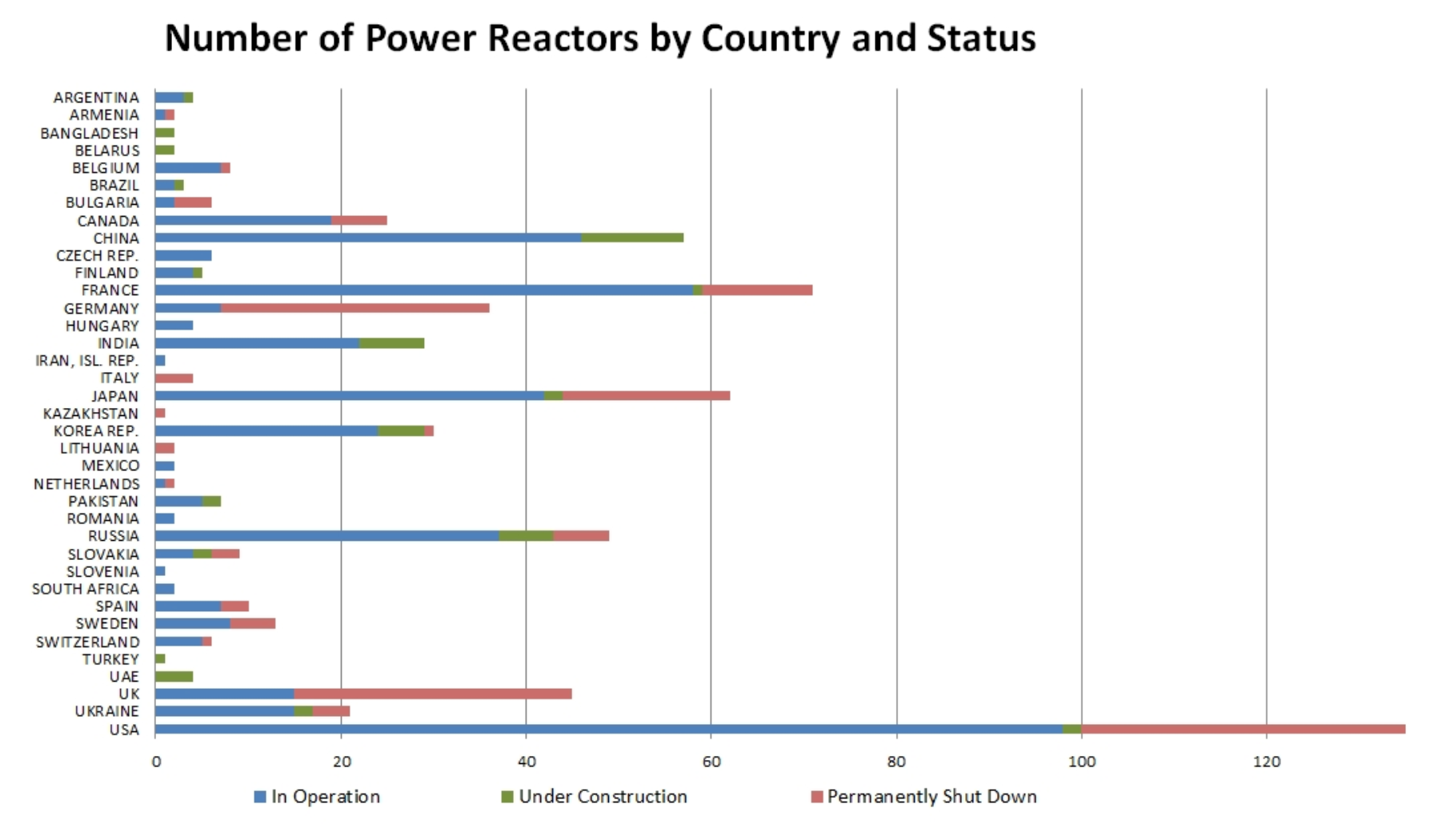 (AN/IAEA)
ASEAN prospects
ASEAN's Center for Energy published a study last year looking at civilian nuclear power developments in the region. The study noted that "nuclear energy is not new to the Southeast Asia region," where some countries have "entertained the idea" since the 1960s.
Nuclear reactor units for research and medical purposes have already been set up in half of the 10 ASEAN member nations — Indonesia, Malaysia, the Philippines, Thailand and Vietnam — as part of a leading edge to establish civilian nuclear power programs in the region, according to a "pre-feasibility study."
In part because of those facilities, it said, the region could organize civilian nuclear power plants over the next decade.
"Most of the front-runner countries have already predetermined the year[s] 2030 to 2035 as a target to start enjoying the benefits of nuclear energy," the report said, noting that turning to nuclear energy can help meet increasing power demands while still "preserving the environment."
That represents a nod to IAEA's promotion of nuclear power as a way to help fulfill the 2015 Paris Agreement. Delegates from almost 200 nations met in the French capital and pledged to stop temperatures from rising more than 2 degrees Celsius above pre-industrial levels, or as close to 1.5 degrees as possible.
IAEA has said that the world now gets 70% of its electricity from burning fossil fuels, but by 2050 the world will need to radically shift. The world will need to get 80% of its electricity from low-carbon sources, according to IAEA, so that nations can meet their emissions-cutting targets under the Paris accord.
For the IAEA, that means the world will almost certainly have to ramp up the use of nuclear power, especially since global electricity demand is expected to almost double by 2050.
But while nuclear reactors do not produce air pollution or carbon dioxide while they operate, the processes of mining and refining uranium ore and making reactor fuel use large amounts of energy. The huge amounts of metal and concrete needed to build the plants also take a lot of energy to make.
The main, longstanding environmental concerns with nuclear power have to do with the uranium mill tailings, used reactor fuel and other radioactive wastes that it creates. All of these can remain radioactive and dangerous to human health for thousands of years.
Radioactive wastes can be classified as low-level or high-level. Uranium mill tailings can be radioactive at levels just above what is naturally occurring, but they contain radium, which decays to produce radon, a radioactive gas. Disposing of radon takes a sealed barrier protected by a cover of soil, rocks or other materials.
Comments