BRUSSELS (AN) – In a fiery speech, European Parliament President Roberta Metsola expressed her anger at the Qatari cash-and-influence peddling probe unfolding in her midst.
"Make no mistake. The European Parliament, dear colleagues, is under attack. European democracy is under attack. And our way of open, free, democratic societies are under attack," Metsola told the Parliament.
"The enemies of democracy for whom the very existence of this Parliament is a threat, will stop at nothing," she said. "These malign actors, linked to autocratic third countries have allegedly weaponised NGOs, unions, individuals, assistants and members of the European Parliament in an effort to subdue our processes."
The epic scale of the European scandal may be a welcome development to those who have long campaigned for greater transparency and against this sort of systemic corruption. But for European Union insiders, Metsola's outrage sidesteps a key detail: the extent of shadow lobbying inside the E.U. is widely known.
"While this may be the most egregious case of alleged corruption the European Parliament has seen in many years, it is not an isolated incident," said Michiel van Hulten, director of Transparency International's E.U. chapter.
"Over many decades, the Parliament has allowed a culture of impunity to develop, with a combination of lax financial rules and controls and a complete lack of independent (or indeed any) ethics oversight. In many ways it has become a law unto itself," he said.
Van Hulten, a former Dutch politician, said every serious attempt to improve accountability has been routinely blocked by the Parliament's ruling bureau, with the acquiescence of a majority of MEPs.
"It is time for root and branch reform," he said. "As a first step, the European Commission should now publish its long-delayed proposal on the creation of an independent E.U. ethics body, with powers of investigation and enforcement."
In mid-July, Belgian authorities began investigating a suspected criminal infiltration of the European Parliament. Over this past week, six people were arrested on charges of money laundering, corruption, and criminal conspiracy.
At the center of the scandal is former European Parliament Vice President Eva Kaili, who was a rising star of these European institutions until larger-than-life Belgian investigative magistrate Michel Claise brought it all crashing down.
The first domino to fall was Kaili's father, intercepted by police at the Sofitel hotel in Brussels just minutes by foot from the Parliament, carrying a suitcase containing €600,000 in cash.
Subsequent searches of former Italian MEP Pier Antonio Panzeri's residence and the home Kaili shares with her husband, Francesco Giorgi, a policy advisor inside the Parliament who has also been arrested, uncovered a multitude of expensive affixes suspected to have been gifts from Qatar, plus more suitcases of money.
In total, authorities seized more than €1.5 million in suspected bribes. Kaili, who was one of the Parliament's vice presidents until that title was taken away from her on Tuesday, maintains her innocence.
She did not appear at a pre-trial hearing on Wednesday in Brussels but is expected to appear before a judge next week.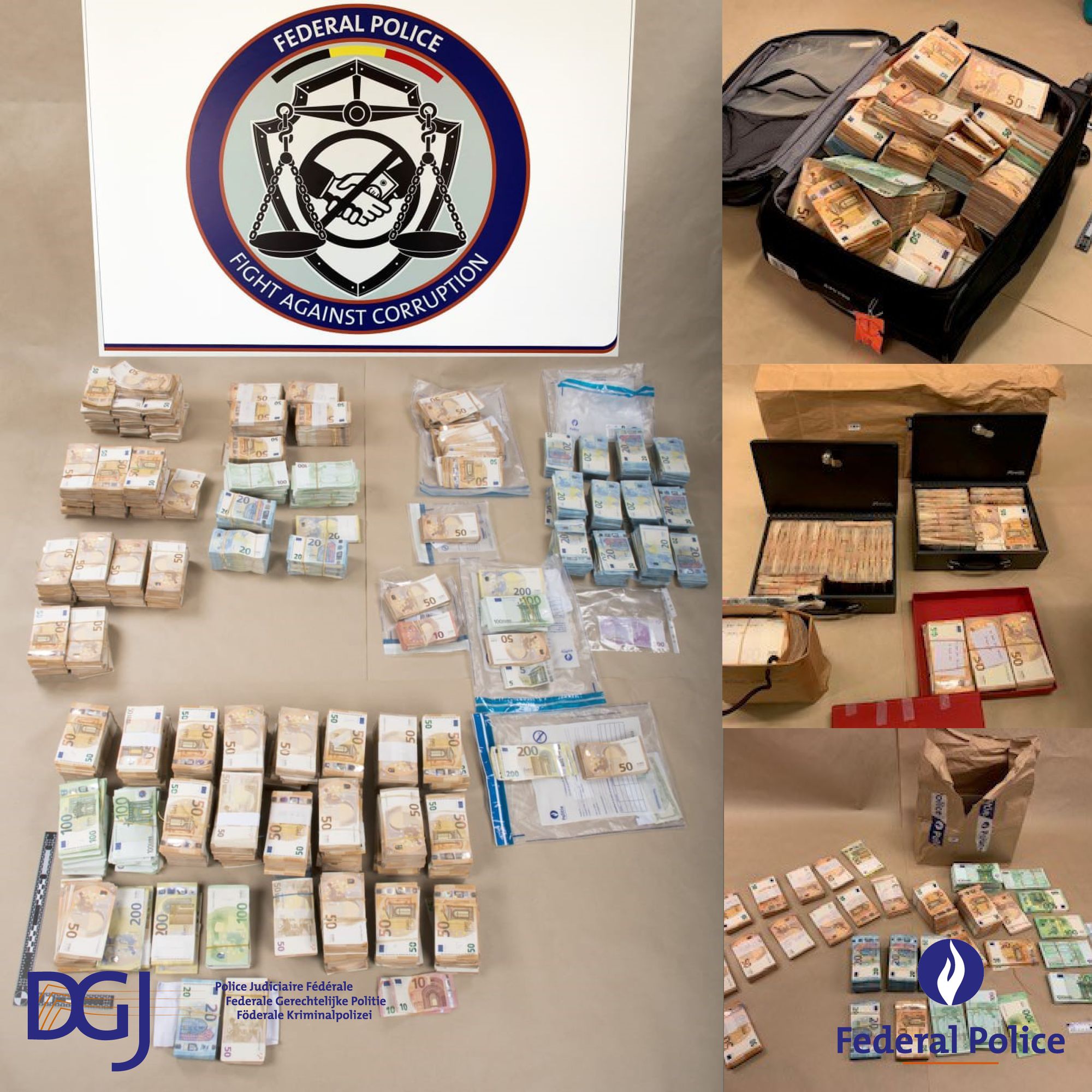 The bags of cash
The cartoonish nature of how the money was found paints the present scandal as a story of a few eccentric criminals caught in the act. But the problems in the E.U.'s ethical governance framework are deep and systemic.
On paper, the E.U. has fairly strong financial disclosure rules. The E.U. Transparency Register is designed to be an inter-institutional set of rules to reinforce a "common transparency culture" and "ethical interest representation" at the European level. But there's a catch: the Parliament, Commission, and Council make their own decisions about whether to enforce it.
For the European Commission, its members, and lobbyists wishing to interact with them, this register is mandatory. This means all outside organizations must provide information on ownership, lobby interests, money spent each year, and any affiliations to foreign governments. The European Commission also automatically publishes all meetings held at its highest leadership levels.
The rules in the Parliament are different. With the exception of parliamentarians nominated to negotiate key legislation with the European Council, they are optional. This makes it possible for MEPs to meet organizations that have no obligation to be transparent about who they are, or what they do. Parliamentarians have no obligation to report meetings with shadowy interest groups or individuals.
Many like Kaili, who reported no meetings during her time as a vice-president, take advantage of loopholes. Just 58% of MEPs – 411 out of 704 – self-reported outside meetings, according to a Transparency International E.U. database.
With Parliament holding itself to different standards than the Commission, organizations wishing to not be seen on the transparency register can circumvent the rules by only speaking with Parliamentary officials.
"If I wanted to stay under the radar, that's exactly what I would do," Raphaël Kergueno, a senior policy officer at Transparency International E.U., said in an interview. "It's practically impossible to verify who is abiding by the rules and who is not."
Parliament writes its own rules
The same opaque standards apply to self-reporting of outside income. Transparency's data found just 29% – or 203 out of this same group of members of Parliament – report their annual outside income. And those that do elect to report face no obligation to be specific about the provenance of their financial interests.
The database shows, for example, that Polish MEP Tomasz Frankowski lists one of his regular outside income sources – up to €5,000 per month – on his declaration form as simply coming from "economic activity," without further explanation.
"If you look into the international financial arrangements, there's a significant proportion that have descriptions of activities that are basically meaningless," Kergueno said. "Economic activity? We don't know from where. That doesn't mean anything, and we don't know if it's a conflict of interest or not."
Declarations submitted by MEPs must be validated by Metsola after being approved by the Parliament's ethics committee, an advisory board made up of an undisclosed group of 5 MEPs who are, in theory, in charge of regulating ethics standards for the behavior of parliamentarians.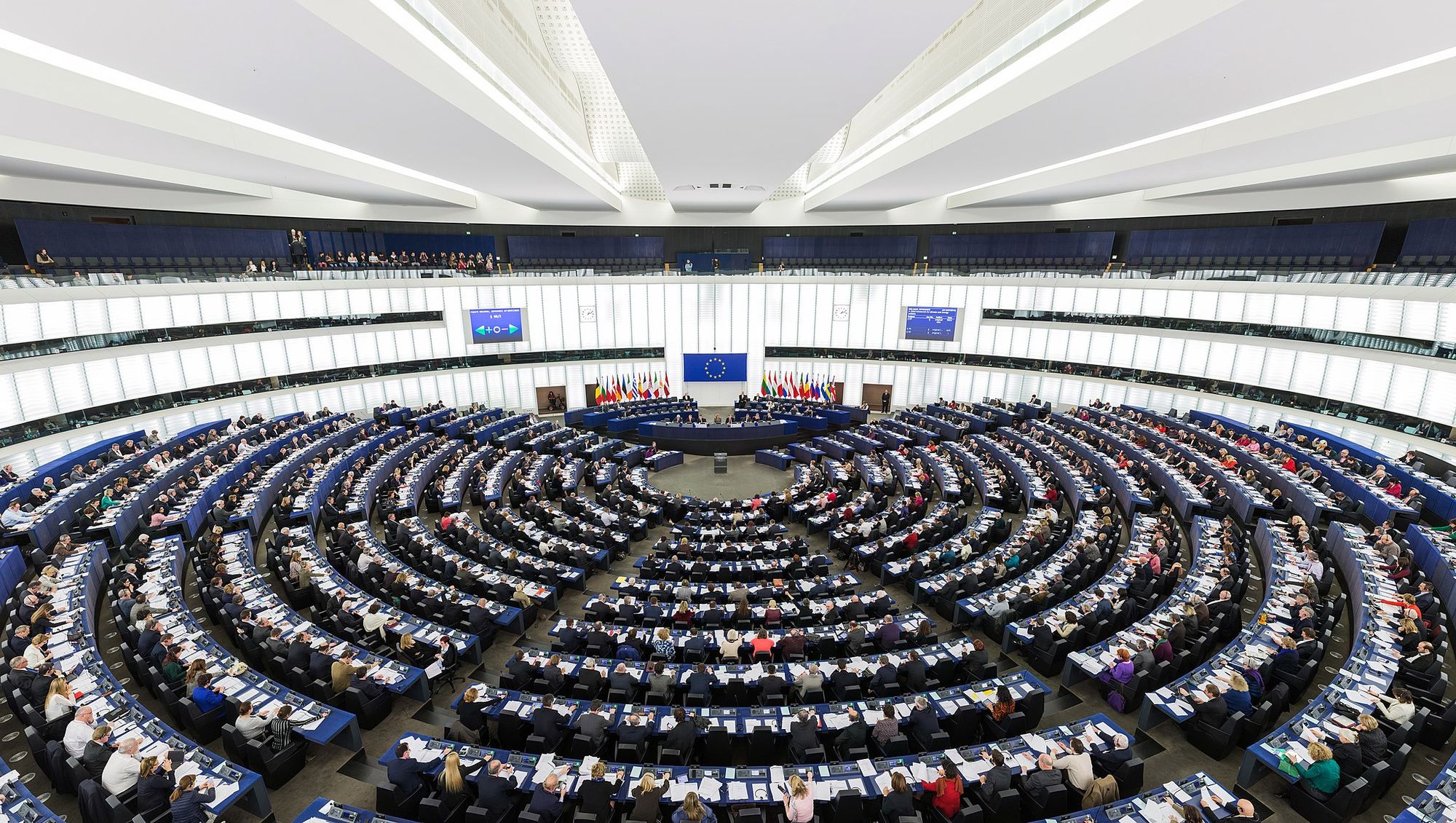 "The virus of corruption"
The ethics committee's self-regulatory nature, critics say, makes it little more than a rubber stamp.
Even within the institutions, high-ranking officials acknowledge that the lack of independent ethics oversight has made these ethics loopholes somewhat common knowledge – and the onset of the Kaili scandal fairly predictable.
"For two years, I have been alerting about the actions of these foreign regimes which go shopping buying the European elites," said Rafael Gluksmann, who chairs the Parliament's special committee on foreign interference. "The virus of corruption and penetration of foreign interests affects all European countries and all political parties."
The self-regulation issue is also exacerbated by Parliament's self-exemption from its comprehensive directive on whistleblower protections that passed in 2019.
The directive affords dedicated protections to millions across the continent's public and private sectors for reporting breaches of E.U. law in areas like environmental safety, consumer protection, and financial services, but omits a key group from its umbrella: the staff of E.U. institutions.
If E.U. employees want to speak up against wrongdoing or systemic problems, they do not get the same protections that are standard among the citizens they govern.
"Among all of the agencies and institutional bodies, the rules are subpar to the directive," Van Hulten said in an interview. "And of all the institutions, agencies, and bodies, the European Parliament's rules are the worst."
Calls for an independent ethics authority are growing louder, but as with all E.U. processes, the establishment of a new office with any measure of serious authority would be an intensely bureaucratic undertaking, and would face resistance from members of Parliament seeking to shield themselves from scrutiny.
"An independent ethics authority – if it ever comes to light – is going to take a while," Kergueno said. "But the Parliament can reform itself right now."
Cozy Gulf relations are standard E.U. policy
The discovery of Qatar's efforts to influence E.U. institutions has effectively frozen all positive activity related to the country, including the shelving of a planned vote on E.U. visa liberalisation for Qatari nationals. The E.U.-Qatar friendship group – the forum for dialogue between the Qatari embassy and the E.U. Parliament – has also been suspended.
Amid all the noise and accusations, however, Europe's cozy relations with authoritarian Gulf governments are being overlooked, said Claudio Francavilla, Human Rights Watch's senior E.U. advocate in Brussels.
A policy document outlining the E.U.'s strategic economic partnership with the Gulf that was published in May is "a pure charm offensive" containing soft language on human rights and calling for yearly human rights dialogues, according to Francavilla.
"Sadly, that strategy only reflects a long established 'soft' ineffective E.U. approach to the Gulf," he said.
Despite the ongoing tragedies of the war in Yemen, Germany reversed its 2018 ban on arms exports to Saudi Arabia in September. From 2013 to 2020, more than 27 million E.U.-made arms components were sold to Gulf states, including 14 million sent to Saudi Arabia.
The European Parliament approved a resolution in November urging football's world governing body FIFA and Qatar to compensate migrant workers for widespread abuses suffered while preparing for this year's World Cup. However, Europe's inability to compel any such action makes the vote largely symbolic.  
"Human rights are quite far from being a priority," Francavilla said, saying the E.U. instead will "focus on and highlight, even exaggerate any progress" while it works to "minimize or close an eye on shortcomings and abuses."
Comments