GENEVA (AN) — An international team led by the U.N.'s top expert on politically motivated murders will visit Turkey next week to begin investigating Saudi dissident journalist Jamal Khashoggi's death.
French political scientist Agnès Callamard, an accomplished human rights activist and scholar, requested and authorized the investigation in her role as the United Nations' special rapporteur for extrajudicial, summary or arbitrary executions.
She is one of dozens of U.N. investigators and working groups assigned by the 47-nation U.N. Human Rights Council to look into specific human rights themes and countries.
Callamard and the three other members of her team — Helena Kennedy, a lawyer and baroness; Duarte Nuno Vieira, a professor of forensic medicine and science; and Paul Johnston, a homicide and major crimes investigator — plan to visit Turkey for seven days starting on January 28.
They will "review and evaluate, from a human rights perspective, the circumstances surrounding the killing of Kashoggi," according to a statement from the Office of the U.N. High Commissioner for Human Rights, or OHCHR, which provides investigative support. Callamard will assess how governments responded and try to determine the identities and nationalities of all those who were responsible for the killing.
"The inquiry will also seek to identify ways by which states can strengthen fulfillment of their international commitments to protect the right to life, prevent violations and ensure accountability," she said.
The investigation's finding will be reported to the Human Rights Council at its June session. The Geneva-based body, which meets for month-long sessions several times a year, is considered the world's top international forum for promoting and protecting human rights.
Callamard's actions come three months after demands began mounting among international organizations that promote press freedom and human rights for a U.N.-led independent investigation into Khashoggi's murder. The Washington Post columnist was killed inside the Saudi Consulate in Istanbul, Turkey on October 2.
Turkish officials called for an international investigation and complained that Saudi Arabia had been less than cooperative. The kingdom indicted 11 people in the killing, including some from the prince's entourage, and was seeking the death penalty against five of them.
Callamard, who directs Columbia University's Global Freedom of Expression and worked with British human rights organization Article 19 and Amnesty International, told a U.N. press briefing in October that she believed Khashoggi's death was an extrajudicial killing.
"Even Saudi Arabia itself has admitted that the crime was premeditated, that it involved state officials, that whether or not they acted in the name of the state — that remains to be discussed and investigated," Callamard said.
"But from where I sit, from the standpoint of international human rights law," she said, "these bear all the hallmarks of extrajudicial executions, and until I am proven otherwise, I will have to assume that this is the case."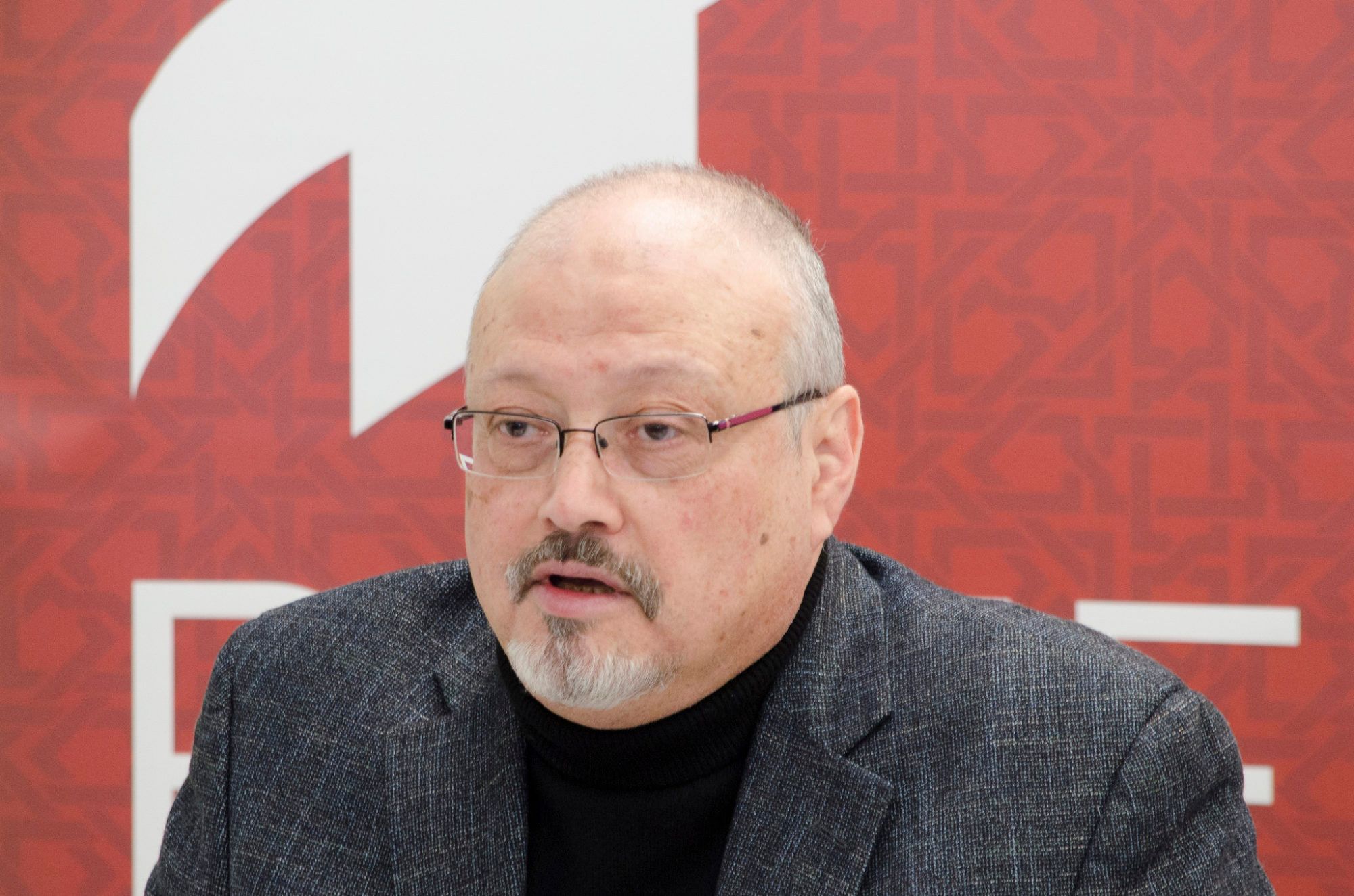 Saudi journalist and U.S. resident Jamal Khashoggi (ARÊTE/April Brady)
A leading voice of dissent silenced
In November, Callamard and two other special rapporteurs for freedom of expression and enforced disappearances sent a letter to U.N. Secretary-General António Guterres.
They asked him to use his authority to establish an independent U.N.-led investigation into the crime. "We believe that such an investigation is critical to uncovering the truth of what happened to Mr. Khashoggi and determining consequences for his killing," they wrote.
After the 59-year-old writer vanished inside the consulate, it took 17 days for Saudi officials to acknowledge he died there. U.N. human rights chief Michele Bachelet, who heads OHCHR, has said Khashoggi's family and the world deserve to know the truth about his apparent assassination and dismemberment by a Saudi hit squad.
Khashoggi, who was born into a privileged family in 1958, had a circle of relations that included Princess Diana's boyfriend Dodi Fayed and Saudi arms dealer Adnan Khashoggi. He graduated from Indiana State University and worked for several Saudi-based Arabic and English-language newspapers.
He had close ties to the royal family, working as an adviser to a former intelligence chief. He became a respected voice of moderation in the Arab world and a strong critic of Saudi Arabia's crown prince Mohammed Bin Salman for silencing opposition and entangling Yemen's conflict.
With two sons and two daughters from a first marriage, Khashoggi was planning to get remarried to his fiancée Hatice Cengiz, a doctoral student at a university in Istanbul, the day after he entered the consulate. He had gone previously to the consulate to get a document that he needed, but was told to return.
When he did, he was suspicious, because he stationed Cengiz outside the consulate with two mobile phones and instructed her to call an adviser to the Turkish president if he did not reappear. She waited more than 10 hours, and returned the next morning when he had still not come out.
Comments