UNITED NATIONS (AN) — International organizations welcomed the end of Turkey's two-year state of emergency rule and called on its government to uphold basic human rights and legal standards.
The state of emergency, introduced after the failed military coup attempt in 2016, ended on July 19, offering what international organizations such as the United Nations, Council of Europe and International Commission of Jurists saw as an opportunity to return to norms on human rights and law.
"Obviously, it will be good to see if a climate is created where all basic rights can be upheld," U.N. deputy spokesman Farhan Haq said in response to a question at a daily press briefing in New York.
After a failed coup attempt in 2016, President Recep Tayyip Erdoğan imposed emergency rule for three months. He extended it seven times and promised not to renew it if he won election last month, which he did.
Erdoğan's government arrested 75,000 people for alleged ties to Fethullah Gulen, a cleric based in the United States who Erdoğan blames for the attempted coup. Some 130,000 civil servants accused of having links to terror organizations were also fired under the emergency rule, in what opposition lawmakers said was a pretext for Erdoğan to crack down on political dissenters.
Erdoğan's victory and earlier parliamentary election and voter referendum last year led to Turkey's transition away from a parliamentary system and towards a new presidential one. Erdoğan assumed sweeping new powers letting him consolidate what critics said was the potential basis for one-man rule.
International organizations echoed those criticisms while assessing Turkey's future.
"With the end of the state of emergency we call for the immediate withdrawal of the notifications of derogations to the European Convention on Human Rights and the International Covenant on Civil and Political Rights," said Massimo Frigo, the Geneva-based International Commission of Jurists's senior legal adviser for Europe and Central Asia.
"We remain concerned that many of the emergency measures have been given permanent effect in Turkish law and will have pernicious and lasting consequences for the enjoyment of human rights and for the rule of law in Turkey," he said in an ICJ statement.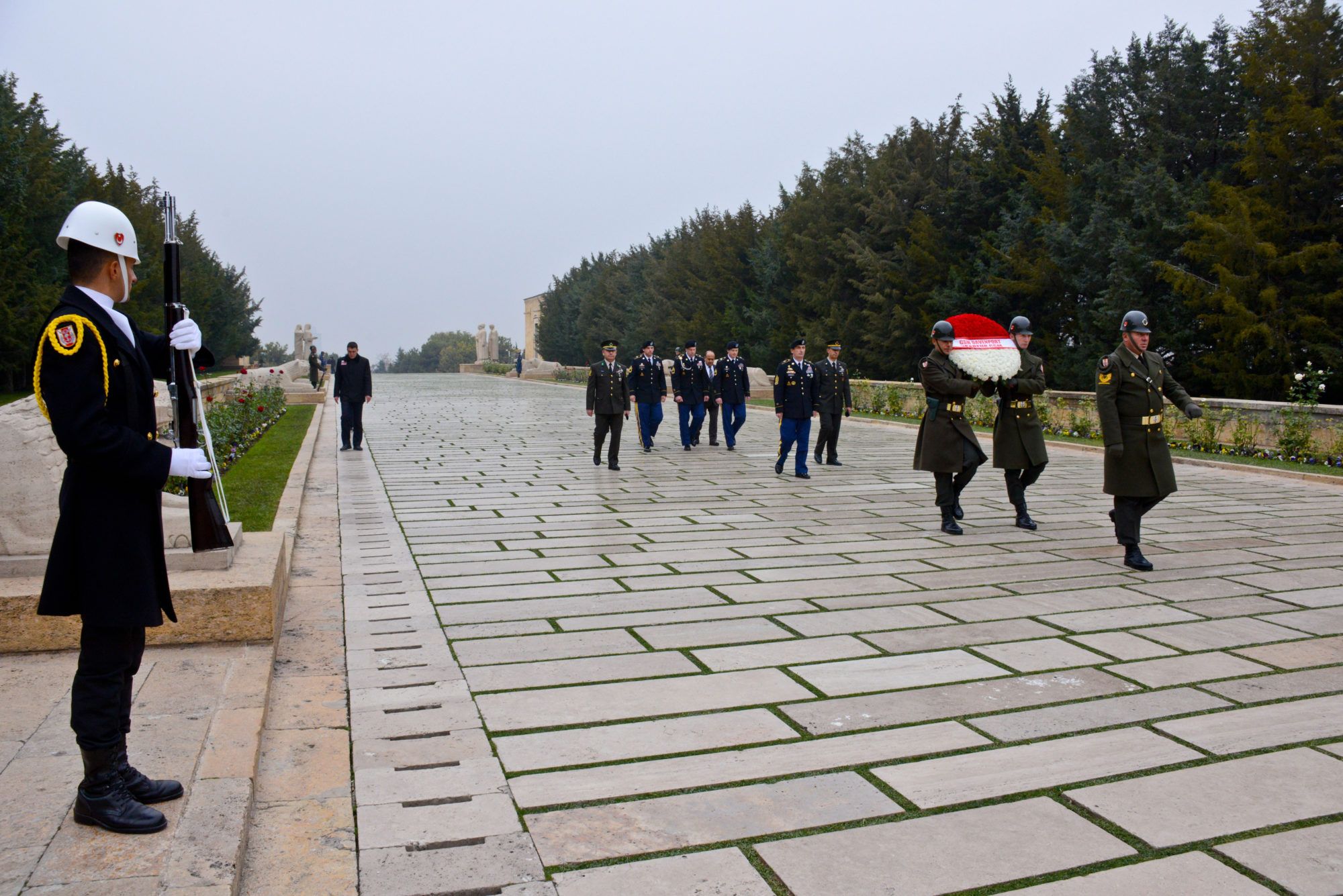 Wreath laying ceremony in Ankara, Turkey at mausoleum of nation's founder and leader Mustafa Kemal Atatürk (ARÊTE/Pablo N. Piedra)
New laws considered
Daniel Holtgen, a spokesman for the Council of Europe's Secretary General Thorbjørn Jagland, called it "a good thing that it (emergency rule) has not been extended again and finally has come to an end," Turkey's state-run Anadolu Agency reported.
Holtgen, however, said Jagland emphasized that all Turkish legislation "should be compatible with the European Convention on Human Rights." Turkey is a longstanding member of the 47-nation Council of Europe, an international organization for human rights, democracy and rule of law in Europe that established a program office in the Turkish capital Ankara in 2004.
Erdoğan's government is now set to debate legislative proposals it says are needed to manage security threats, but his opposition calls them oppressive measures similar to emergency rule. The new laws would enable the dismissal of more civil servants and detention of suspects for up to 12 days.
Already, Erdoğan has put the general staff of Turkey's armed forces within the hierarchy of the defense ministry and made his son-in-law, Berat Albayrak, a member of the supreme military council that appoints and promotes officers. Albayrak also is treasury and finance minister.
After a meeting of the presidential cabinet, Erdoğan's spokesman İbrahim Kalın told reporters on July 13 that the measures in the wake of the failed coup attempt would strengthen the nation's economy.
Those measures "showed the resilient structure of the Turkish economy, politics, society, and state bodies," he said in a statement. "We will continue our intensive works in the period ahead concerning both the fight against terror and the steps to be taken by the cabinet post election."
Kahn said Erdoğan and U.S. President Donald Trump, during phone calls and at this month's North Atlantic Treaty Organization summit in Brussels, discussed potentially extraditing Gulen to Turkey, where he would almost certainly be killed. Gulen, a Turkish cleric, is a permanent U.S. resident.
"From time to time, U.S. officials tell us that there are some legal challenges and processes," Kahn said, indicating Ankara is eager to reach an extradition deal soon. "But, frankly speaking, we are not in favor of an open ended process, namely a process which will last for months if not years."
Comments