BERN, Switzerland (AN) — In a stunning development, Swiss authorities forced the nation's biggest bank, UBS, to acquire its junior rival Credit Suisse in a bid to restore confidence in the financial system.
Swiss President Alain Berset announced the hastily arranged merger deal between the two banks after Credit Suisse shares plunged and depositors looked for the exits, stoking fears of collapse at one of the world's 30 banks that the Financial Stability Board designated as "too big to fail."
At a last-minute press conference Sunday night after working frenetically through the weekend, Swiss authorities led by Berset acknowledged what the financial markets had made clear on Friday: Credit Suisse had lost so much credibility, it seemed to be beyond repair – and a solution to avoid its collapse had to be found before the markets reopened Monday. The bank already had a long list of scandals ranging from a corruption case in Mozambique to a spy scandal and huge data leak to a criminal conviction for allowing drug dealers to launder money in Bulgaria.
UBS was handed the almost 167-year-old Credit Suisse – which was founded on July 5, 1856 as a tool for developing critical infrastructure like the Swiss rail and electrical systems – at a drastically marked-down price of 3 billion Swiss francs (US$3.25 billion). The deal between the banks is expected to close by the end of this year, but it remains to be seen what the impact will be on Switzerland's reputation for financial stability and the Swiss franc's safe haven status.
The markets had remained unconvinced by Swiss National Bank's plan to lend Credit Suisse 50 billion Swiss francs, as investors and customers worried about its potential weakness and that of other banks classified as globally significant because their collapse could speller even bigger trouble, similar to what happened with the Lehman Brothers.
Ironically, it was Credit Suisse, which has attracted many rich clientele through its wealth management business, that managed to get through the global financial crisis more than a decade ago without assistance from the Swiss federal government. UBS did not.
"On Friday, the liquidity outflows and market volatility showed that it was no longer possible to restore the necessary confidence and that a swift and stabilizing solution was absolutely necessary," he said. "This solution is the takeover of Credit Suisse by UBS. It is supported by the Federal Council, following several meetings with the Swiss National Bank, with our regulator, the Finma, with Credit Suisse and UBS."
Berset and other top government ministers, switching between French, German and English, said the Swiss and global economies were at stake.
"The bankruptcy of a global systematically important bank would have cause irreparable economic turmoil in Switzerland and throughout the world. For this reason, Switzerland had to take the responsibilities beyond its own borders," Swiss Finance Minister Karin Keller-Sutter told the press conference.
"These efforts have paid off. The Federal Council is convinced that UBS takeover of Credit Suisse has laid the foundations for greater stability both in Switzerland and internationally," she said. "This is a commercial solution and not a bailout. We really wanted wanted to avoid a bailout for different reasons."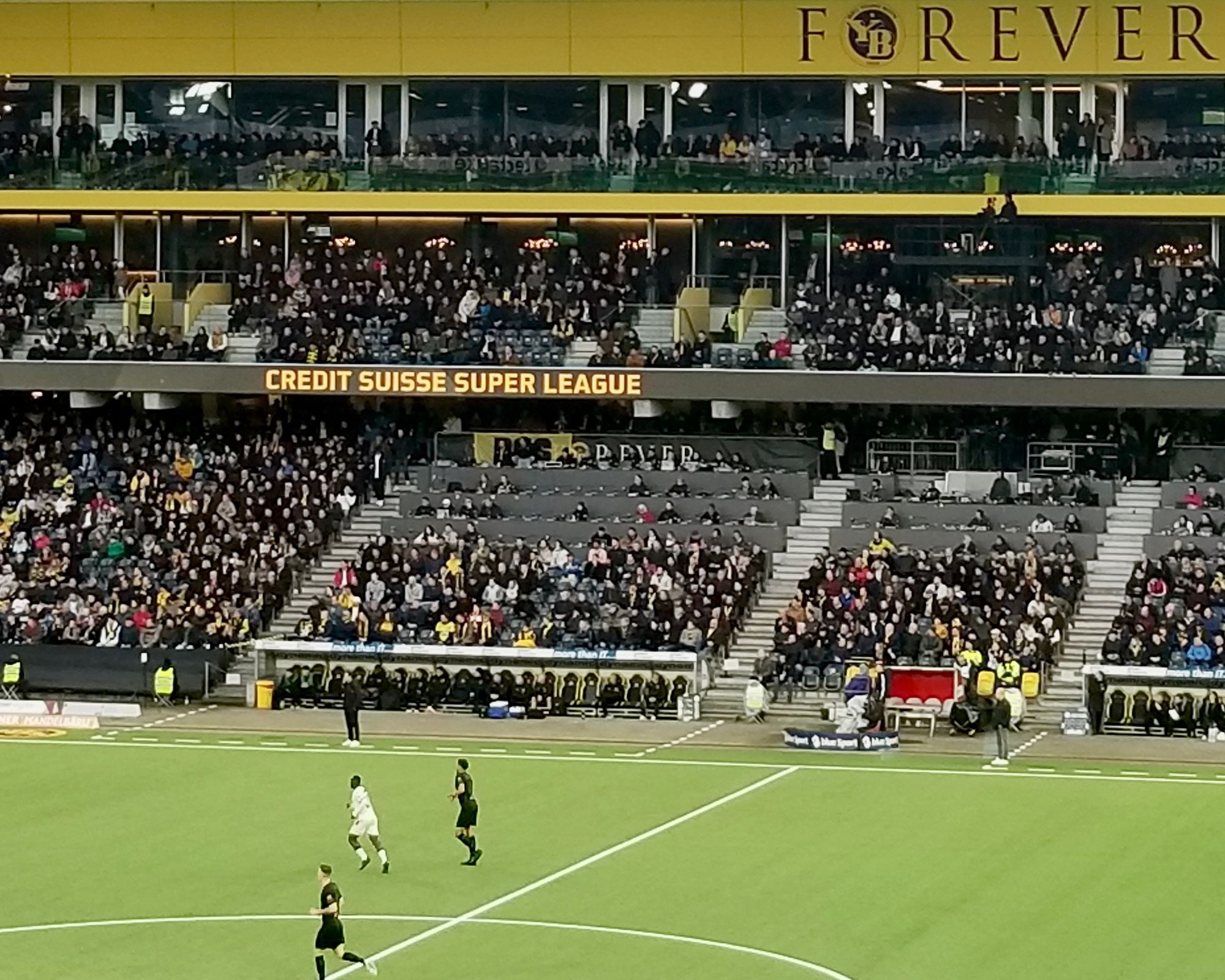 Creating 'the necessary legal basis'
The Basel, Switzerland-based Financial Stability Board, an international body that monitors and makes recommendations about the global financial system, has designated both of Switzerland's biggest banks as so huge and overwhelmingly critical to the world's global financial architecture, they must not be allowed to fail.
The Swiss Federal Council, a Cabinet of seven ministers that take turns as president for a year, said the deal, backed by several unusual moves to provide an assurance of liquidity, would "protect financial stability and the Swiss economy."
It creates one enormous bank with a combined balance sheet of 1.6 trillion Swiss francs, twice the size of Switzerland's GDP totaling 800 billion Swiss francs. But Credit Suisse bond holders come out empty-handed, since the deal involves a complete write-down of the bank's 16 billion Swiss francs in Additional Tier 1 bonds. By contrast, its stock holders will still get 3 billion Swiss francs in an all-share merger.
That upends the standard hierarchy in corporate finance involving a write-down; shareholders usually suffer before AT1 bond holders. But the Swiss government changed the law just to get this deal done, in an arrangement that is meant to shore up confidence in banking but raises new questions about shareholder rights. The Swiss Financial Market Supervisory Authority, or Finma, which approved the merger, ruled that the 16 billion Swiss francs of AT1 debt should be written off to zero as part of the rescue merger.
Usually, the shareholders of a company being acquired have what's long been considered a fundamental right to vote their shares in favor or disapproval. And while Credit Suisse shares are listed on the New York and Zurich exchanges, the Swiss government, in an unprecedented move, removed those voting rights.
The Council said it had "created the necessary legal basis" for the Swiss National Bank to be able to provide Credit Suisse with additional liquidity assistance by establishing bankruptcy privilege rights. It decided to give the SNB a default guarantee for liquidity assistance, similar to measures used in the European Union, United Kingdom and United States.
No shareholder approval needed
Switzerland's federal government said it also was helping UBS reduce its risks by granting it a guarantee of CHF9 billion to assume potential losses from certain assets UBS takes over, in case future losses exceed a certain threshold.
Credit Suisse shareholders will receive one UBS share for every 22.48 Credit Suisse shares held, equivalent to 0.76 Swiss francs per share for a total deal of 3.25 billion Swiss francs, UBS said, adding the combination of the two businesses is expected to reduce costs of more than US$8 billion by 2027. That will likely mean significant job losses among the 50,000 Credit Suisse employees, including 17,000 in Switzerland.
"Given recent extraordinary and unprecedented circumstances, the announced merger represents the best available outcome," said Credit Suisse Board Chairman Axel Lehmann. "This has been an extremely challenging time for Credit Suisse and while the team has worked tirelessly to address many significant legacy issues and execute on its new strategy, we are forced to reach a solution today that provides a durable outcome."
The once-unthinkable scenario of Credit Suisse going away or, in this case, being absorbed by UBS and together forming an even larger behemoth, took shape rapidly in the wake of two large U.S. financial institutions, Silicon Valley Bank and Signature Bank, collapsing last week. The unease set off a plunge in Credit Suisse's share price that exposed its longstanding weaknesses.
In Oct. 2008, the Swiss government used emergency powers to rescue UBS with 6 billion Swiss francs after it fell victim to a high-risk expansion strategy in the U.S. market. The Swiss National Bank guaranteed 62 billion Swiss francs in bad securities.
Over the past week, however, it became evident that the Swiss National Bank's loan of 54 million Swiss francs for Credit Suisse was not enough to head off a wave of depositors seeking other options in a flight to safety. Credit Suisse's stock market value – which rose to 100 billion Swiss francs in 2007 – fell to 7 billion Swiss francs on Friday.
Individual shares in Credit Suisse – which traded at more than 80 Swiss francs in 2007 – plunged to 1.86 Swiss francs a share on Friday, after reaching a record low two days earlier when its biggest investor, the Saudi National Bank, declined to invest more money into the bank to avoid triggering regulations for owning more than a 10% stake.
UBS Chairman Colm Kelleher said the deal is not subject to shareholder approval and is expected to go through within weeks or "short months."
"This acquisition is attractive for UBS shareholders but, let us be clear, as far as Credit Suisse is concerned, this is an emergency rescue," said Kelleher. "We have structured a transaction which will preserve the value left in the business while limiting our downside exposure."
The crisis began when Credit Suisse reported Tuesday that managers identified "material weaknesses" in the bank's internal controls on financial reporting as of the end of last year.
Credit Suisse also has US$1.4 trillion assets under management, and UBS said the combination of the two banks is expected to create a business with more than US$5 trillion in "total invested assets and sustainable value opportunities."
This story has been updated with additional details.
Comments