GENEVA (AN) — The U.N.'s Nobel Prize-winning global warming panel is preparing to report on the vast changes that Earth will undergo if it warms past the limit agreed on at Paris in 2015.The report aims to strengthen the world's actions on climate change, sustainable development and poverty, the United Nations Intergovernmental Panel on Climate Change, or IPCC, said in a statement.
A June 4 final draft of the report shows global warming is on track to exceed the 1.5 degrees Celsius limit in the 2015 Paris Agreement by around 2040, and averting that scenario will require "rapid and far-reaching" transitions in the world economy, Reuters reported. IPCC, which involves 195 member nations and the work of thousands of scientists, had no public comment.
Previous reports from IPCC have linked the planet's rising temperatures over the past century — mainly from industrial emissions of carbon dioxide and other gases that trap heat in the atmosphere like a greenhouse — with extreme weather, rising sea levels, drought, diseases and harm to farmland, fisheries and forests.
Remaining below the 1.5 degrees Celsius limit will require "breaking with fossil fuels — for energy and transport, urgent forest and ocean protection, cutting down on meat and dairy, and changing the way we produce food," Jennifer Morgan, co-executive director of Greenpeace International, said of the draft report.
The last four years were the hottest on record globally and 2010 was the fifth hottest year, according to the World Meteorological Organization, or WMO, and U.S. National Oceanic and Atmospheric Administration. The world hasn't had a cooler than average year since 1976 or a cooler than normal month since 1985.Draft reports are provided only to governments and reviewers. IPCC said it had no comment now "out of respect for the authors and to give them the time and space to finish writing before making the work public."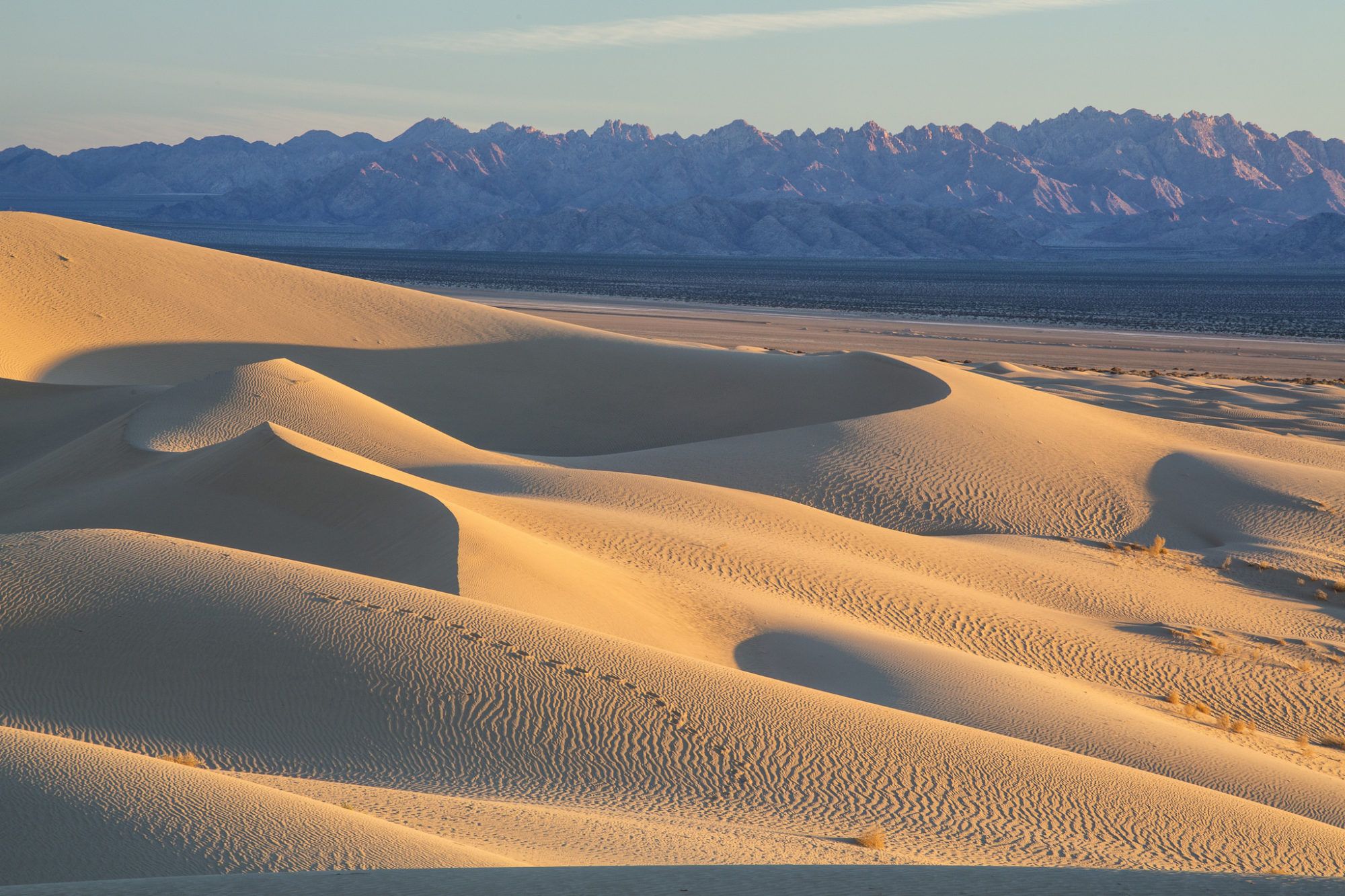 California's Cadiz Dunes Wilderness (AN/U.S. BLM)
A formal reporting process
Governments were invited to comment on the draft report ahead of a meeting to go through a line-by-line approval process in early October at Incheon, South Korea.
The report will serve as the main input from the scientific community to the global climate summit planned for next December in Katowice, Poland. The summit will be hosted by the U.N. Framework Convention on Climate Change's secretariat, known as U.N. Climate Change.
"This is the last step of the IPCC review process," said Valérie Masson-Delmotte, a French climate scientist who co-chairs one of IPCC's working groups. "Chapter drafts have been finalized, and key findings have been distilled into the summary for policymakers."
A quicker transition to clean energy sources will be needed for the world to fulfill the U.N.-brokered Paris Agreement's goal of preventing Earth from heating up by 2 degrees Celsius more than at the start of the industrial age, and to pursue efforts to limit the temperature increase even further to 1.5 degrees Celsius.
IPCC found renewable energies such as hydropower, solar and wind energy would have to supply between about half to two-thirds of the world's power by 2050, according to the draft report obtained by Reuters, and coal-fired energy sources must decrease by two-thirds to keep temperatures below the 1.5 degrees threshold.
The Renewable Energy Policy Network for the 21st Century, or REN21, reported in June it is optimistic but worried about the power sector, which is changing fast but still not enough to keep Earth from overheating.
Despite a broad transition to clean energy, it said, carbon dioxide emissions rose 1.4% in 2017 due to strong economic growth, lower fossil fuel prices and weaker efforts to boost energy efficiency.
Comments