Nearly a third of the world's 1.5 billion schoolchildren have been unable to access remote learning during school closures due to the coronavirus pandemic, the U.N. children's agency reported on Wednesday.
UNICEF said its globally representative analysis relied on data from 100 nations on the availability of home-based technology and tools needed for remote learning among pre-primary, primary, lower-secondary and upper-secondary schoolchildren. That included access to television, radio and internet, and the availability of curriculum on these platforms during school closures.
"For at least 463 million children whose schools closed due to COVID-19, there was no such thing as remote learning," UNICEF's executive director, Henrietta Fore, said in a statement. "The sheer number of children whose education was completely disrupted for months on end is a global education emergency. The repercussions could be felt in economies and societies for decades to come."
The real numbers are likely far worse, according to UNICEF, since children may not be able to learn remotely — even when they have the technology and tools at home — due to pressure from parents to earn money or to do chores, or a general disregard for the importance of education altogether.
Younger children in poor and rural areas were the most affected, and global inequalities by region came into focus. Nearly half of all students in most of Africa and 38% in South Asia — the region with the most schoolchildren (at least 147 million) affected — lacked remote learning.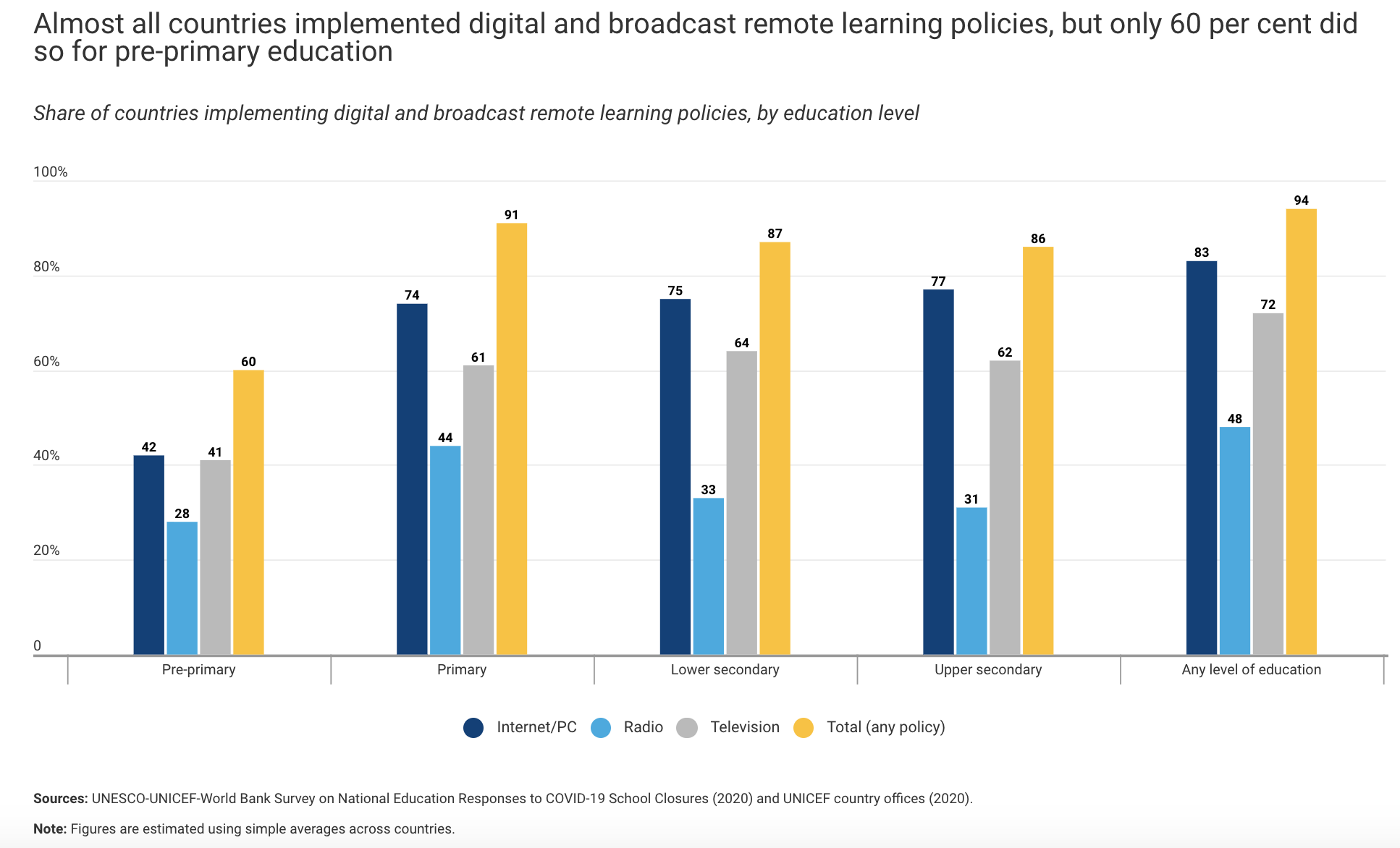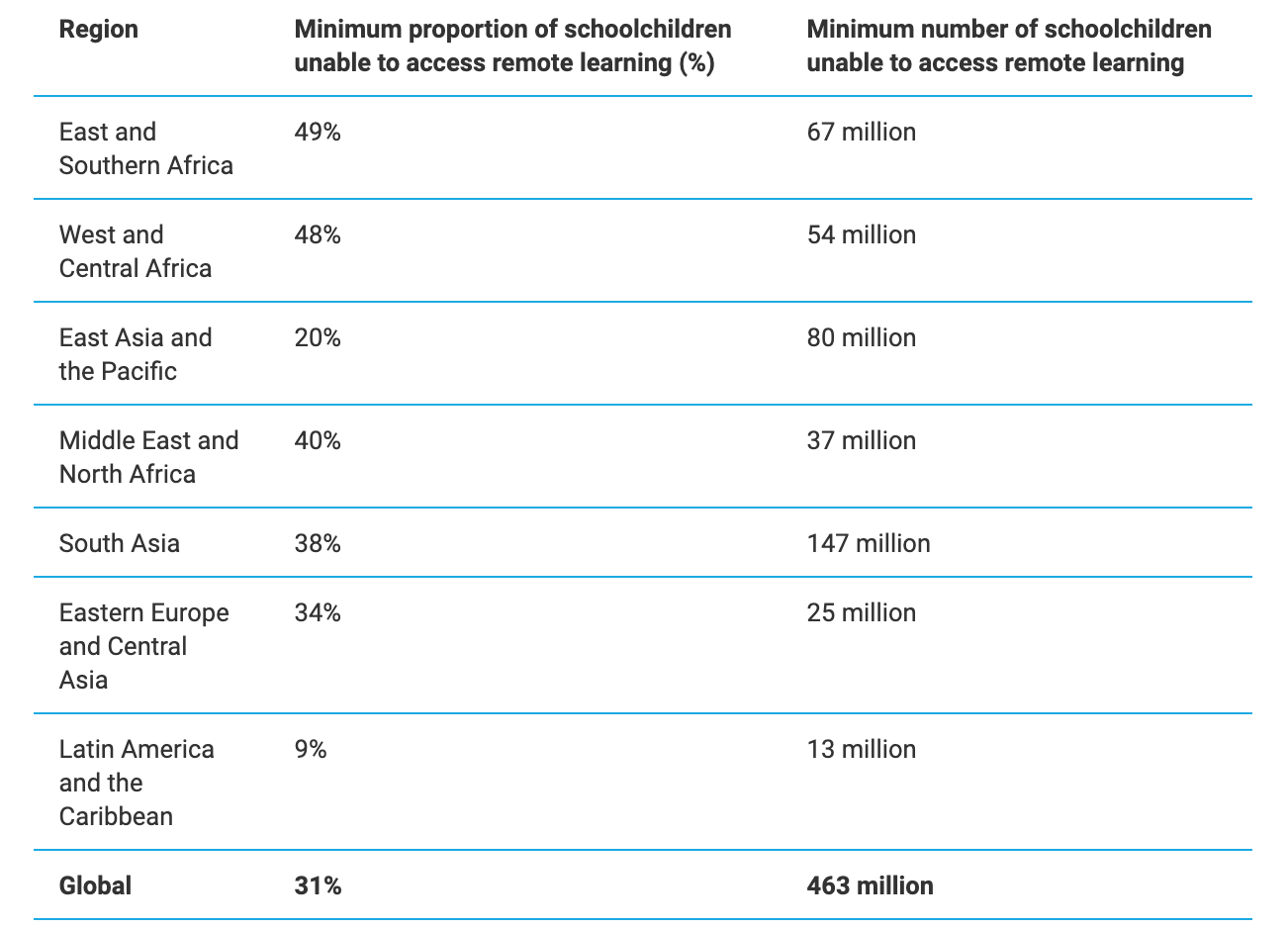 UNICEF
Comments