WASHINGTON (AN) — Indigenous communities have long suffered through and coped with the uncertainties of a changing climate, and now, with the Earth warming at an alarming rate, a new report calls on using their knowledge to help guide climate policy.
In native and local cultures, the survival and identities of farmers, hunters and fishers are intimately connected to shifts in rains and winds, wildfire and drought. Their experiences come into focus on Monday in the United States with Indigenous Peoples' Day, a holiday honoring Native peoples, their culture and resilience, and the legacy and impact of colonialism on Indigenous communities.
But in a world centered on science and high-tech advances, voices of the world's 400 million Indigenous peoples and others close to the land have largely gone unheard, their advice unwanted. A legacy of colonialism, mistrust, poverty and inequality contributes to the sidelining of the insights and opinions of many of the people most affected by global warming.
A newly published white paper authored by an international group of 12 scholars, including five who are Indigenous, makes special note of the world's failure to take meaningful action on climate change — and addresses the importance of being open to seeing the world through Indigenous and local knowledge.
Their 108-page paper called "Intangible Cultural Heritage, Diverse Knowledge Systems and Climate Change" was co-sponsored by the United Nations' Geneva-based Intergovernmental Panel on Climate Change and two Paris-based organizations, UNESCO and the International Council on Monuments and Sites.
"Although Indigenous knowledge and local knowledge systems continue to be politically marginalized, the recognition of their role in climate governance is essential," said the study's authors led by Columbia University's Ben Orlove, University of East Anglia's Neil Dawson and University of British Columbia's Pasang Sherpa.
Dawson said respecting the human rights of Indigenous peoples, their territories and their knowledge could do far more to address climate change than many proposed solutions. "It's shocking that this would represent such a huge change," he said, "but this report shows that diverse worldviews need much more recognition in climate politics and science."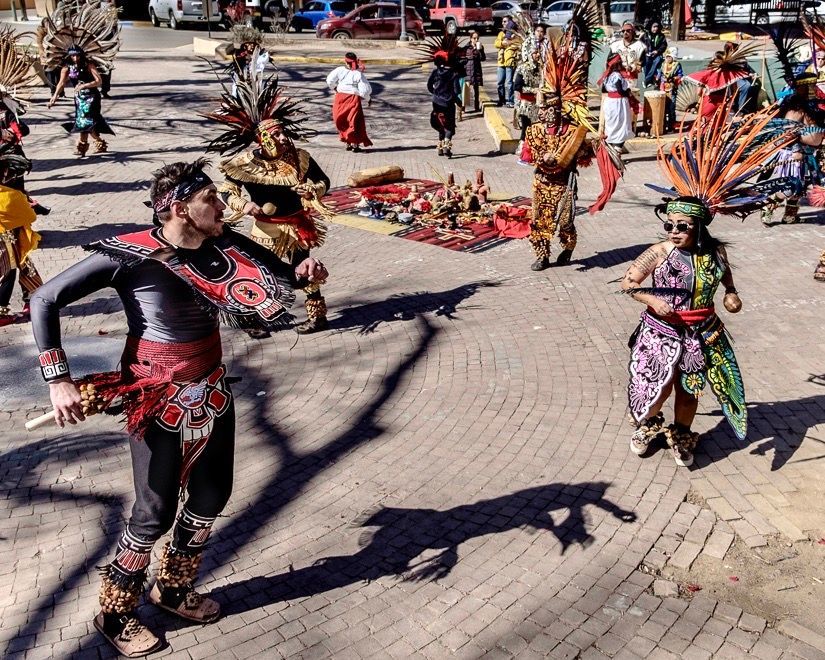 Meanwhile, the Earth grows hotter
As scholars, scientists and politicians go on with their debates over climate policy, another new report shows the urgency — and how climate change, driven by fossil fuel burning, is making much of the globe remarkably hotter and drier.
The World Weather Attribution initiative, in its latest study released last week, reports that soaring temperatures this summer driven by climate change dried out the soil across large parts of the Northern Hemisphere, damaging crops and adding to pressure on food prices and security.
Focused on Western and Central Europe, areas that suffered a particularly hot and dry summer, the report found low levels of moisture in the uppermost layers of soil were at least 20 times more likely because of human-induced climate change.
"Climate change increased temperatures across the Northern Hemisphere to such an extent that a summer as hot as this year's would have been virtually impossible without climate change," the report found.
Record heat translates to fewer crops
Crop yields were off because of the hot and dry weather. This was "particularly worrying as it followed a climate change-fueled heat wave in South Asia that also destroyed crops, and happened at a time when global food prices were already extremely high due to the war in Ukraine," said Friederike Otto, a member of the study team and a lecturer in climate science at London's Imperial College.
This year's summer was one of the hottest ever recorded in Europe and wildfires were the worst on record. China and North America also experienced extreme heat.
"We are witnessing the fingerprint of climate change not just in specific hazards but also in the cascading of impacts across sectors and regions," said Maarten van Aalst, director of the International Federation of Red Cross and Red Crescent Societies' Climate Center, and one of the researchers who prepared the new study.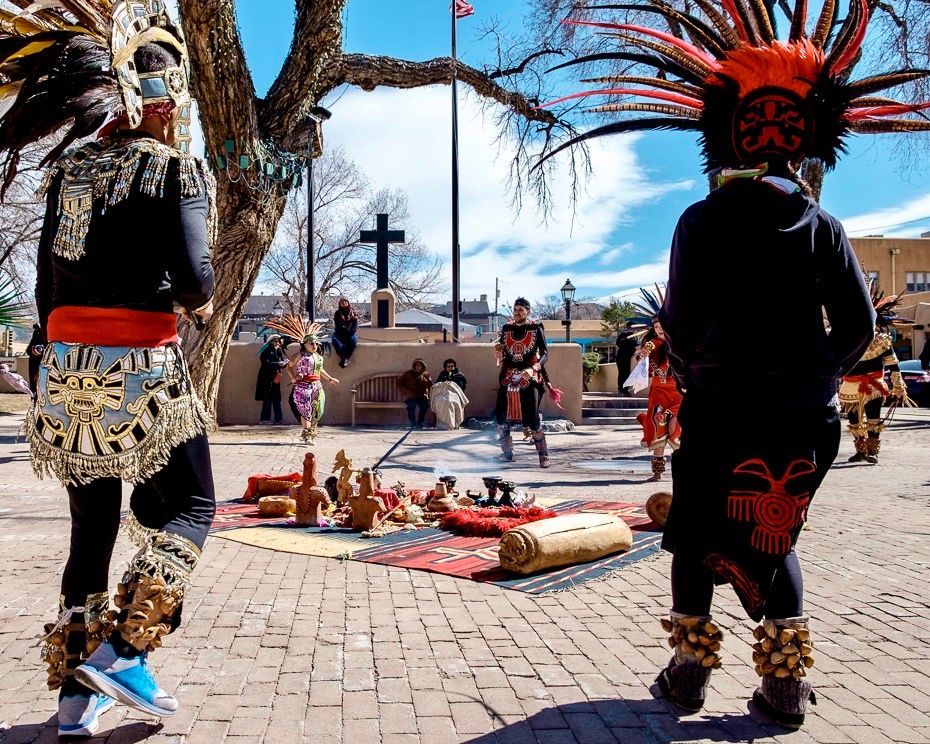 Climate is 'in our language'
The world's biggest climate fund, South Korea-based Green Climate Fund, hosted its first meeting of a new advisory group of Indigenous peoples last month. GCF, which has disbursed US$2.8 billion for hundreds of projects around the world, said the meeting was an opportunity to share knowledge, address process gaps, and open up opportunities for bolstering indigenous peoples' consultative capacity in GCF's projects.
"We have moved from just being a stakeholder in the governing instrument to being a constituency that has a dedicated policy," said Kimaren Ole Riamit, Maasai leader and director of Indigenous Livelihoods Enhancement Partners, an NGO in Kenya.
The white paper notes what the authors see as common misconceptions, such as the notion that Indigenous and local knowledge are old and static. They also dispute suggestions that scientists and Indigenous peoples have such disparate worldviews, they can't be mutually translated and understood.
"Many Indigenous peoples and local communities continue to suffer social, political, and economic discrimination (often including violence and displacement from their territories) and are most affected by environmental and climate change," the authors said.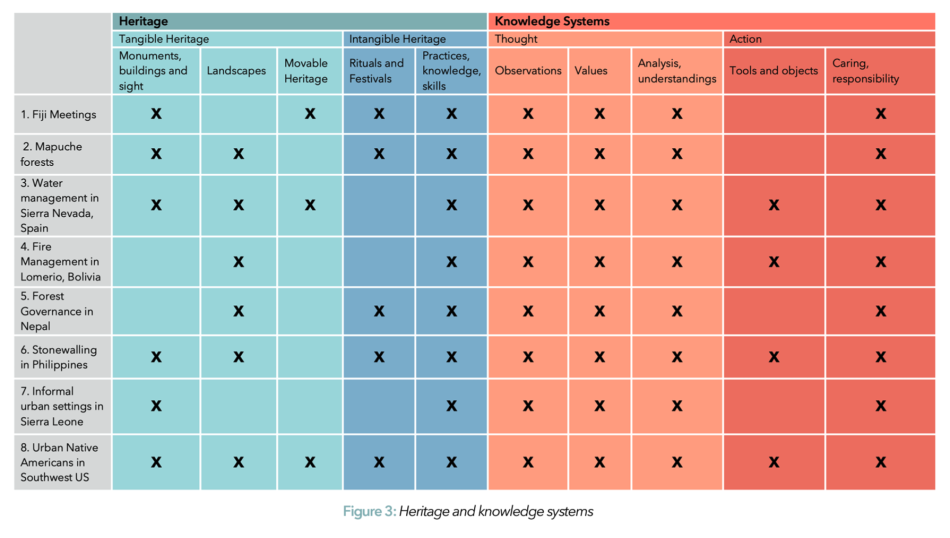 Sharing Indigenous, local, and scientific knowledge systems in a collaborative way would make climate action far more effective, experts say, but putting that into practice will require mutual respect and recognition from all sides. For some, the wisdom to be had has been available for eons.
"Aboriginal knowledge is an important aspect of climate change, because we've been here for 60-plus-thousand years," said Linda Payi Mae Ford, an associate professor at Australia's Charles Darwin Univeristy, who identifies as Rak Mak Mak Marranunggu, from Kurrindju.
"We know and understand the country — in terms of song, our dance, our performance — that's in our language," she told a group of climate scientists and Indigenous people last month in Mparntwe Alice Springs brought together by the Healthy Environments and Lives (HEAL) Network, a coalition of 100 investigators and more than 30 groups across Australia.
"When people start to analyze all of those things, they go, 'Ah!' You know, they have that 'ah moment' and go, 'Right. Aboriginal people do know these things.' "
This story has been updated with additional details.
Comments