Interpol's general assembly, defying expectations and bowing to international pressure, rejected a Russian frontrunner and instead picked its interim chief, South Korean police officer Kim Jong Yang, to serve as its next president.
The world's largest international police organization had been expected to elevate Alexander Prokopchuk, a senior Russian security official, to the top job. But after protests went up from politicians and activists in places such as the United States, Britain and Ukraine, the general assembly meeting in Dubai, United Arab Emirates chose a safer bet.
"Our world is now facing unprecedented changes which present huge challenges to public security and safety. To overcome them, we need a clear vision: we need to build a bridge to the future," Kim said.
Some 1,000 senior law enforcement officials from 180 of the organization's 194 member countries "democratically" elected Kim as president and chose other executive committee members "on a one country-one vote basis, with each vote carrying equal weight," according to an Interpol statement that did not specify the vote tallies.
It noted the president's role was to chair the general assembly and executive committee sessions while leaving the day-to-day secretariat operations to the secretary-general, a job now filled by Jürgen Stock, vice-president of the German Federal Criminal Police, or BKA.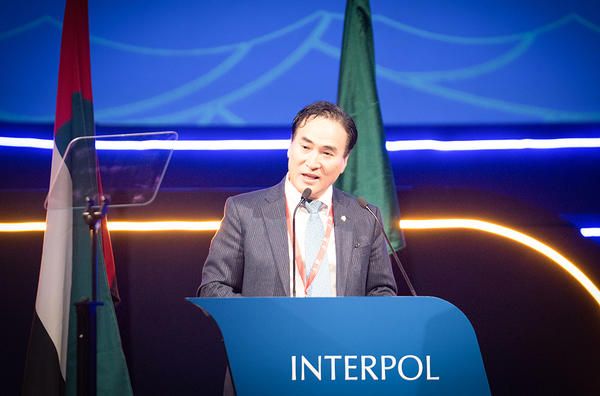 Protests from Ukraine to the U.S.
Before Kim's election, Ukraine's Internal Affairs Minister Arsen Avakov threatened to suspend his nation's membership if Prokopchuk, a 57-year-old Russian police major-general, got the job. Avakov said Ukraine objected on the grounds it would give Russian President Vladimir Putin added leverage for hunting down the Kremlin's critics, a proposition that was "absurd and contrary to the spirit and goals of the organization."
Russia and other authoritarian leaders have long abused Interpol's powers to arrest and return political enemies who fled abroad by pressuring for approval of international warrants, called red notices, that request police detention of missing or wanted people.
Two years ago, Prokopchuk became the first Russian elected to Interpol's executive committee. He has served as one of three vice presidents, responsible mainly for Europe. Four U.S. senators protested Prokopchuk's candidacy for president, saying in a statement that electing him would be like "putting a fox in charge of a henhouse."
The senators — Democrats Jeanne Shaheen of New Hampshire and Chris Coons of Delaware and Republicans Roger Wicker of Mississippi and Marco Rubio of Florida — urged U.S. President Donald Trump and Interpol to block the Russian's candidacy.
"Russia routinely abuses Interpol for the purpose of settling scores and harassing political opponents, dissidents and journalists," they said. "Alexander Prokopchuk has been personally involved in this intimidation strategy which ultimately seeks to weaken democratic institutions and embolden Putin's authoritarian regime."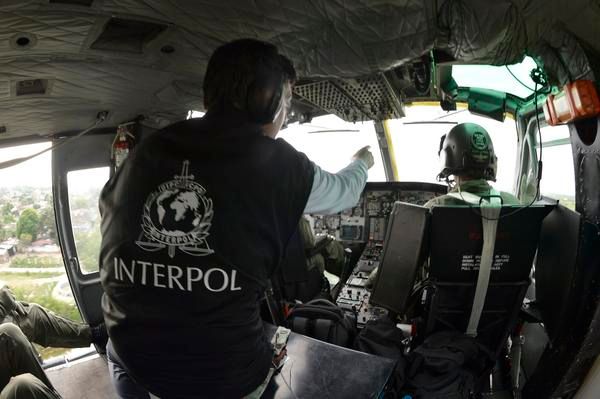 The vanishing president
Fair Trials International and Committee to Protect Journalists protested the misuse of red notices to harass opposition politicians, journalists and activists, calling them human rights abuses.
Outspoken Kremlin critic Bill Browder, an American-born British financier who formerly ran investment fund Hermitage Capital in Moscow, also raised the alarm on Interpol's election.
Kim took over as acting chief almost two month ago, after its then-president, Meng Hongwei, a Chinese vice minister of public security who was elected Interpol's president from 2016 to 2020, suddenly vanished.
He was reported missing soon after leaving his home in Lyon, France, where Interpol is based.
The disciplinary organ of China's ruling Communist Party later announced he was detained and put under investigation on unspecified corruption charges. All signs pointed to a political purge.
Within days, Interpol's secretariat said it received Meng's resignation "with immediate effect." Kim will now serve out the remaining two years of Meng's term until 2o20.
Comments