Efforts among international organizations to fend off "light pollution" around some of the world's most pristine night skies have blossomed into a veritable dark sky movement.
The movement celebrates International Dark Sky Week during the first week of April with some recent gains. The European Union has new guidelines to cut night light from road and traffic signals. Germany has its first "dark sky community." Texas has its first "dark sky sanctuary."
The U.S.-based International Dark-Sky Association, or IDA, founded in 1988, defines light pollution as an inappropriate use of artificial light at night. It says too much artificial light at night can have adverse impacts on public health and wildlife, and contributes to climate change.
Some 55% of the world's population lives in cities, according to the United Nations, and that share was projected to grow to 68% by 2050.
But the conservation-minded dark sky movement, primarily concerned with the detrimental effects of artificial light on life in wild places and urban settings, has been expanding to advance the relative economic benefits of night skies as a lure for tourism — and it seems to be catching on.
"The growing loss of dark, starry night skies for much of the world's population is a serious issue, but one that can be easily addressed," noted Astronomers Without Borders, which operates "Dark Skies Awareness" programs. "The ability to view a starry night sky has inspired human kind for millennia. If we do not help solve the problem, our source of inspiration will subtly fade away."
Some of the highlights in 2019 for aficionados of night skies around the world included a series of spectacular meteor showers between April and August, a total solar eclipse on July 2 and a rare transit of Mercury silhouetted against the sun over about five and a half hours from November 11 to 12, according to a helpful online guide by astronomy enthusiast Jen Brown.
Intrusions of light
The European Southern Observatory, or ESO, headquartered in Garching, Germany, promotes the benefits of night skies. Formally known as the European Organization for Astronomical Research in the Southern Hemisphere, it operates three world class observatories in Chile.
"Astronomers define light pollution as 'artificial light that shines where it is neither wanted, nor needed,' " according to ESO. "Light pollution does not only affect astronomers. Anyone could be disturbed by the intrusion of light, be it a street lamp that shines into a bedroom or the glare of a poorly designed street light that dazzles a motorist."
It also it a waste of energy, ESO noted, and puts a strain on wildlife in urban and rural areas.
The International Astronomical Union, or IAU, works to reduce light pollution, particularly at some of the most important dark sky sites worldwide. These include professional observatories located in Australia, Canary Islands, Chile, Hawaii, North America, South Africa and Spain.
The IAU submitted a proposal in 2017 for the U.N.'s Committee on the Peaceful Uses of Outer Space, or COPUOS, to organize a United Nations-led international conference on the harmful effects of light pollution for astronomy, ecosystems and human health.
COPUOS, and its secretariat, the U.N. Office for Outer Space Affairs, are both based in Vienna, Austria and promote international cooperation for the peaceful uses of outer space.
Ecotourism benefits
IDA said it welcomed an E.U. revision to the "green" procurement of road lighting and traffic signals in January. The new guidance aims to reduce what IDA called the "environmental peril" of short wavelength or blue light emissions from white light-emitting diode, or LED, technology.
"Chief among these is mindfulness about lighting levels, increasingly seen as key to a global reduction in both light consumption and skyglow," IDA's public policy director, John Barentine, said in a post.
This year, IDA added the German city of Fulda to its "International Dark Sky Communities" and the Devils River State Natural Area in southwest Texas to its "International Dark Sky Sanctuaries."
Ecotourism is increasingly seen as an important factor in Fulda's regional economy. The city has been adapting its outdoors lighting and cathedral lights to create "a symbiosis" between itself and the nearby UNESCO-named Rhön Biosphere Reserve, located at the city's western edge.
The Rhön Dark Sky Reserve lies within the broader Rhön Biosphere Reserve, and IDA said it hopes Fulda's focus on dark sky conservation will serve as a model for larger communities.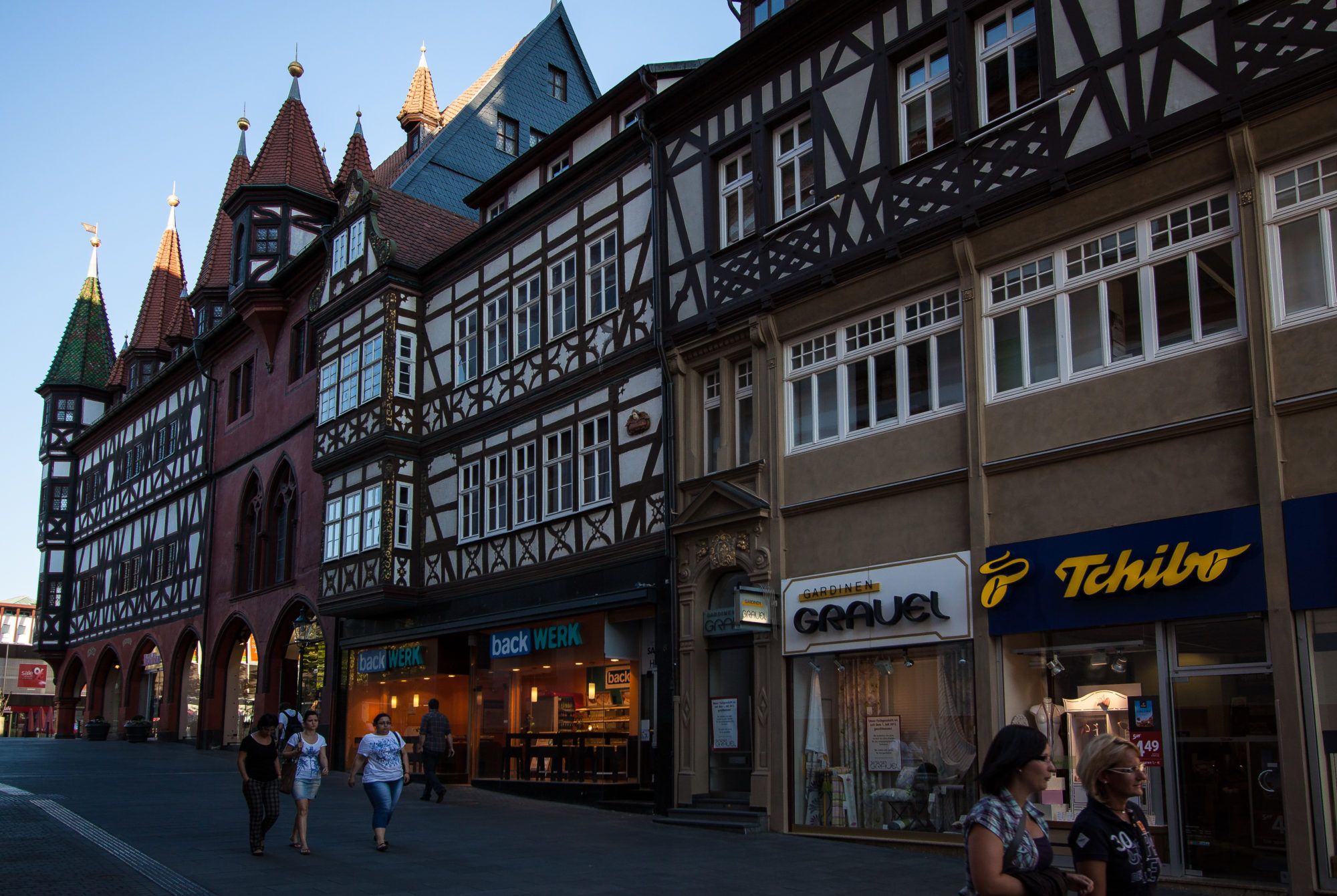 The "Baroque City" of Fulda along the Fulda River in central Germany (ARÊTE/Stephan Martin)
Night skies as big as Texas
Conservationists and land managers said the Devils River State Natural Area in Texas, the sixth International Dark Sky Sanctuary, is among the darkest and, consequently, most ecologically fragile sites in the world.
"We cannot be more thrilled about Devils River SNA's designation as the first International Dark Sky Sanctuary in Texas," says Rodney Franklin, director of Texas State Parks, who noted it also is the fifth "Dark Sky Place" recognized in the Texas State Park system.
The other four are Big Bend Ranch State Park; Copper Breaks State Park; South Llano River State Park; and Enchanted Rock State Natural Area.
"This designation brings further awareness to the Devils River and its surrounding landscapes as irreplaceable resources that should be preserved for future generations to appreciate," said Joe Joplin, complex superintendent of Devils River State Natural Area.
"Increased urban and industrialization of the state makes it more important now more than ever to consider how we can maintain what remains of wild and open Texas," he said.
Fifteen of the 21 International Dark Sky Communities were located in the United States. Many of them were created in Western tourist draws such as Flagstaff, Arizona; Ketchum, Idaho; and Torrey, Utah.
The others, besides the newest one in Fulda, Germany, were located at Scotland's Coll island and Moffat village; Canada's town of Bon Accord; Channel Islands' Sark island; and Denmark's Møn and Nyord islands.
Comments