Most of the world's population by mid-century will face health and safety risks living downstream from tens of thousands of aging concrete dams made more vulnerable by increased flooding from climate change, according to a U.N. University report on Friday.
The report by U.N.U.'s Canadian-based Institute for Water, Environment and Health said most of the 58,700 large dams worldwide were built to last between 50 and 100 years, but they were constructed between the 1930s and 1970s. That means some of them already are obsolete and most of the rest will be by 2050, said the report by researchers in Canada and Switzerland. The average life expectancy is just half a century.
But the problem is concentrated geographically. More than nine-in-10 large dams are located in 25 nations. And 55% (32,716) are found in four Asian countries: China, India, Japan and South Korea. China alone has 40% (23,841) of the world's total of large dams. Most will soon be half a century old.
That is because large dam construction surged in the mid-20th century, peaking in the 1960s to 1970s, especially in Asia, Europe and North America, while in Africa it peaked in the 1980s, according to the report's lead author, Duminda Perera, a civil engineer and senior researcher at the institute. "The number of newly-constructed large dams after that continuously and progressively declined," he said.
About 4% of those large dams are more than a century old; 64 will be as much as 150 years old three decades from now, the report said. Dam construction has been "progressively diminishing," the report said, because the best locations have been used and almost half of all global river volume is "already fragmented or regulated" by existing dams.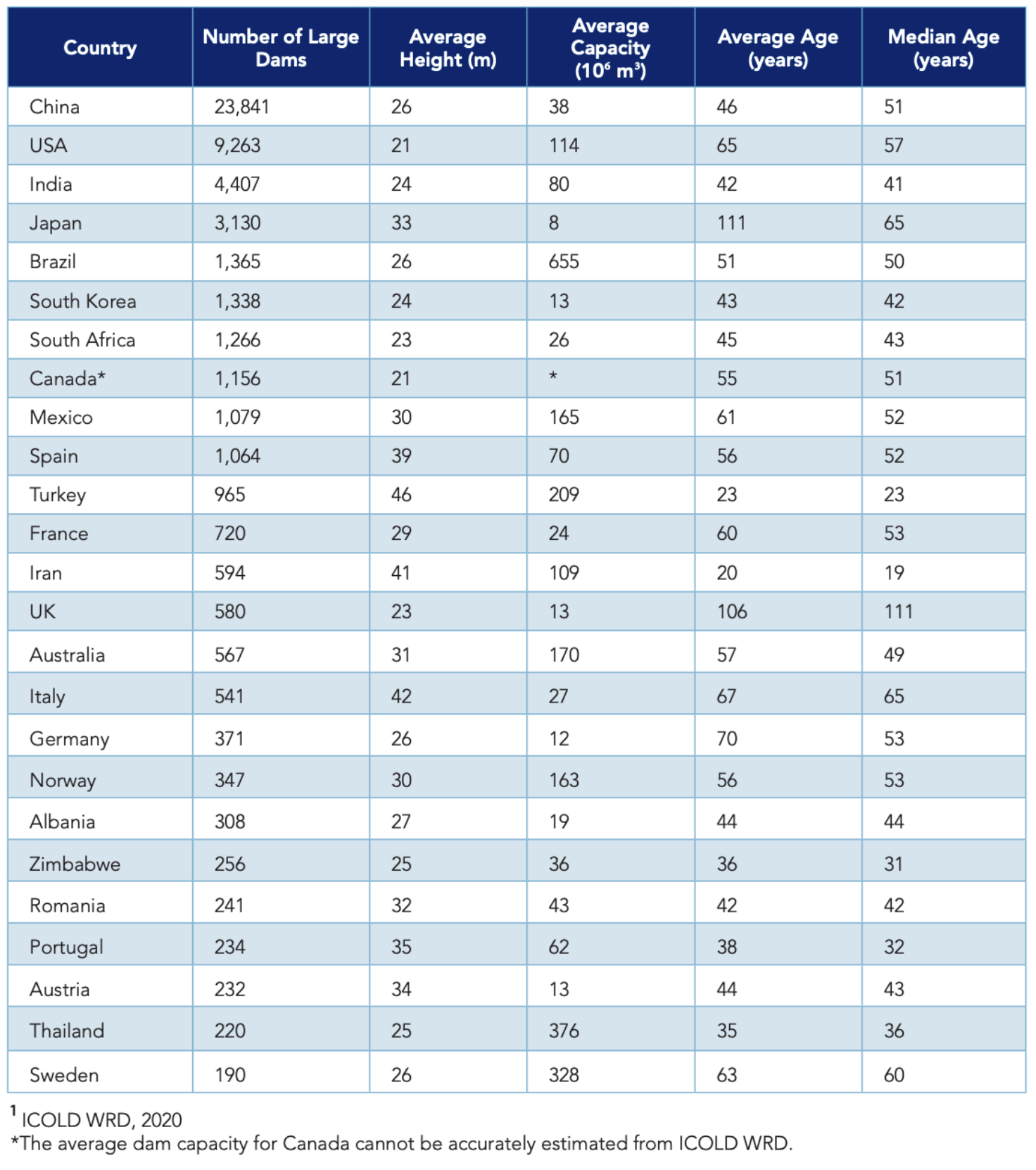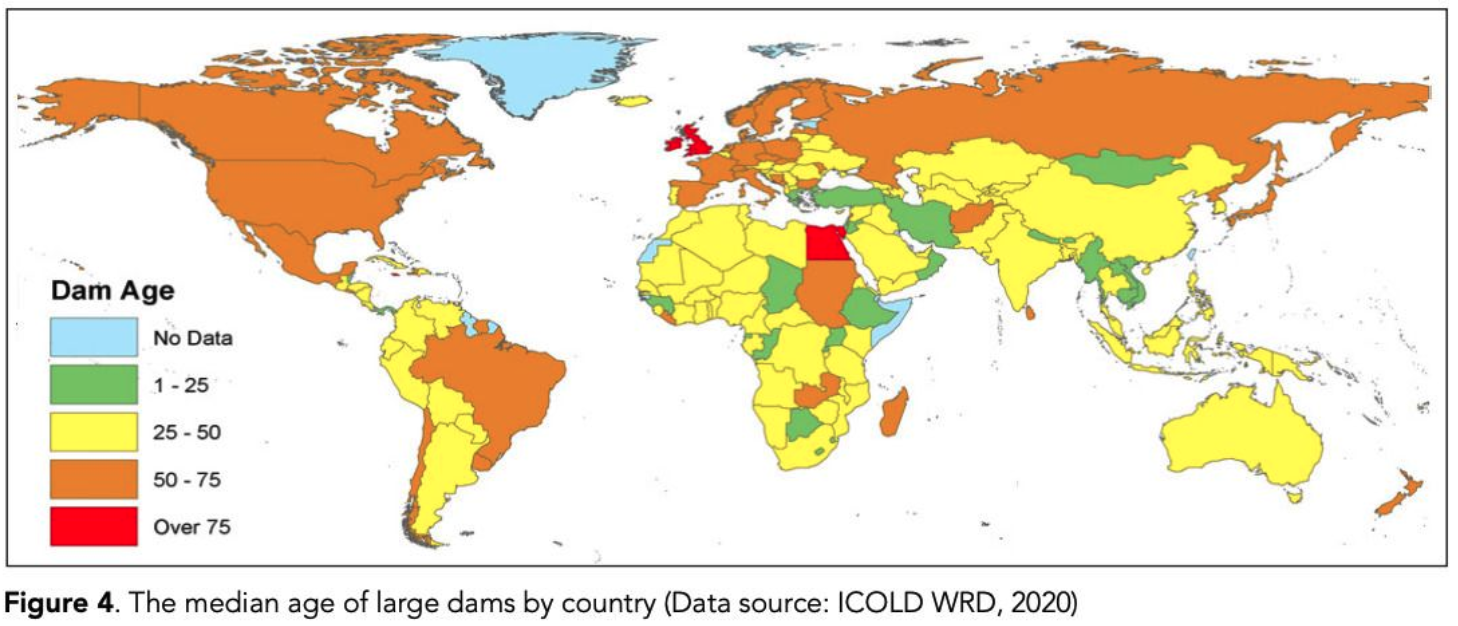 Tearing them down
There are 58,700 large dams registered in the International Commission on Large Dams' global database, which defines that category as a structure that is at least 15 meters high, or is between five and 15 meters high but holds more than 3 million cubic meters of water.
Climate change is accelerating the dams' deterioration because "the rising frequency and severity of flooding and other extreme environmental events can overwhelm a dam's design limits and accelerate a dam's aging process," said a co-author, Vladimir Smakhtin, a hydrologist who heads the institute.
Decommissioning large dams has grown in popularity in Europe and North America, but it is a complex and lengthy process. The report said it should be seen as "equally important as dam building" when it comes to planning ways of storing water for public use.
"Even removing a small dam requires years (often decades) of continuous expert and public involvement, and lengthy regulatory reviews," said another co-author, R. Allen Curry, a hydrologist and adjunct professor at the institute. "With the mass aging of dams well underway, it is important to develop a framework of protocols that will guide and accelerate the dam removal process."
Comments