Several CEOs of leading drugmakers expressed confidence on Tuesday the pandemic can be brought under control starting sometime in the second half of next year through the use of at least 10 vaccines plus diagnostic tests.
Data made public by the global pharmaceutical industry's trade group projected there will be at least 14 vaccines under production by the end of 2021, led by 2.7 billion shots each from the United States and India, 1.8 billion from China and 1 billion from France.
Some 10.9 billion doses of COVID-19 vaccines have been committed in deals so far, according to data from the International Federation of Pharmaceutical Manufacturers & Associations, or IFPMA. But several of the vaccine candidates require two doses to be effective.
IFPMA's virtual press briefing coincided with Britain becoming the first nation in the West to start a nationwide vaccination program on Tuesday by delivering a COVID-19 shot developed by U.S. drugmaker Pfizer and Germany's BioNTech to a 90-year-old woman, Margaret Keenan, who was the first in line to receive it at University Hospital Coventry, a large National Health Service hospital.
On the same day, the U.S. Food and Drug Administration said the Pfizer-BioNTech vaccine appeared to be safe and strongly protective against the coronavirus, which could lead to its initial use starting just days from now.
Both the Pfizer-BioNTech and Moderna experimental two-dose vaccines appeared to be highly effective using the brand-new messenger RNA, or mRNA technology. And researchers said in the Lancet medical journal on Tuesday that new results on AstraZeneca's COVID-19 vaccine candidate showed it appears to be safe and about 70% effective.
The drugmakers' vaccines were among 1,138 treatments and 347 candidates developed within just the past 10 months that have been undergoing pre-clinical and clinical trials, IFPMA said in an overview of the vaccine candidates. It said the drug developers have been assessing the vaccines with an average number of 15,083 people in Phase 3 trials, a key stage that typically take years to complete.
"We exit 2020 with a new hope to overcome this pandemic," said Eli Lilly's chairman and CEO, David Ricks, who is also president of IFPMA, during an hour-long virtual press briefing.
Dr. Severin Schwan, CEO of Roche and vice president of IFPMA, said he was "quite impressed with the progress that has been made" towards the development of safe and effective COVID-19 vaccines.
"But the reality is we still have to live for some time with this pandemic," he said. "It's very likely that vaccines will only be broadly available later next year, so I expect the demand for diagnostic testing to outstrip demand for some months."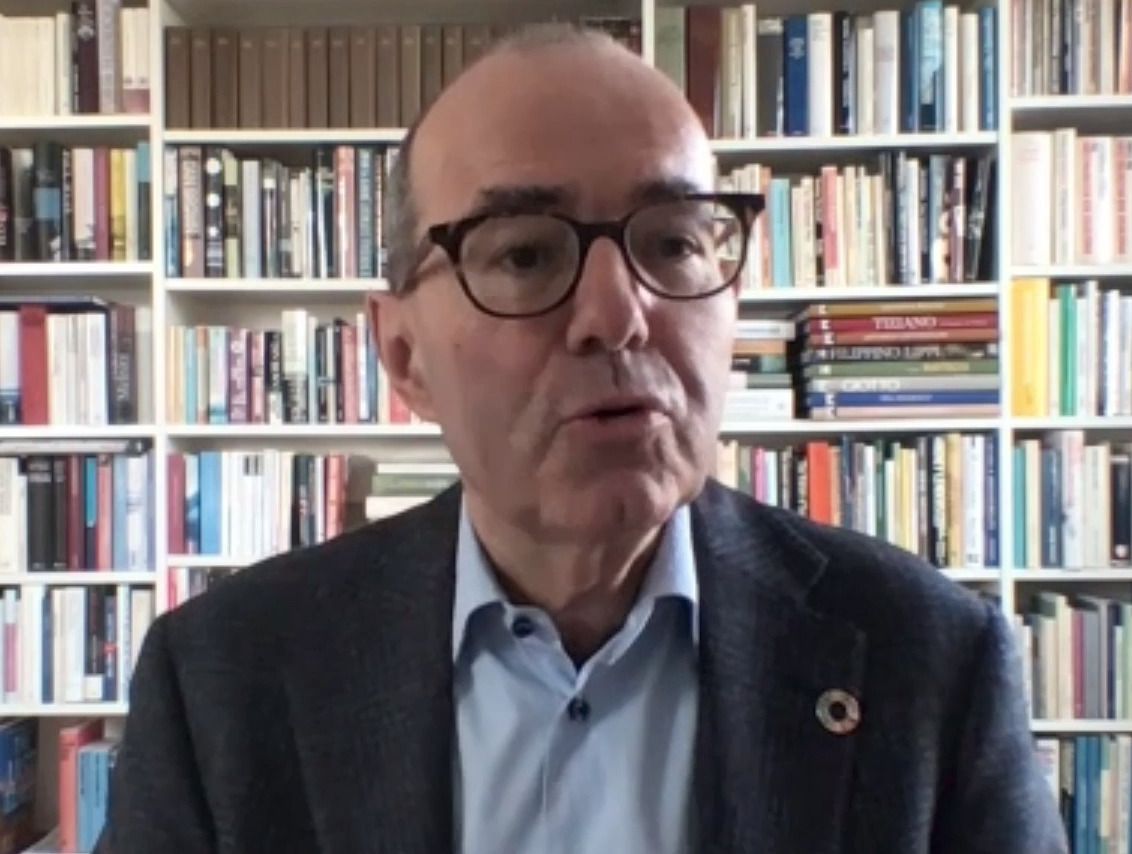 IFPMA's Director General Thomas Cueni in a video briefing (AN/IFMPA)
10 major vaccines in the works
The industry has made the fight against the COVID-19 pandemic its top priority, IFPMA said in a statement, and is commited to "fair and equitable access" to COVID-19 treatments and vaccines.
"With three vaccines, and potentially as many as ten in the coming months being approved by regulators and produced in their billions by vaccine makers, there is hope of finding a lasting solution for the pandemic," the industry group said. IFPMA's director general, Thomas Cueni, a former head of the trade group of Swiss pharmaceutical research companies, said solidarity from rich nations is key.
The World Health Organization's director-general, Tedros Adhanom Ghebreyesus, has repeatedly said more concerted efforts beyond vaccines will be needed to end the COVID-19 pandemic, which has infected more than 67 million people and killed at least 1.5 million.
At the IFPMA briefing, Pfizer's chairman and CEO, Dr. Albert Bourla emphasized drugmakers "didn't cut any corners" but tested vaccine candidates using "even higher standards" than usual in a transparent manner, making data regularly available to regulators.
"The results are not at the edge, the results are phenomenal," he said, adding Pfizer has invested around US$2 billion into its efforts.
Johnson & Johnson's chief scientific officer, Dr. Paul Stoffels, said the company may get late-stage trial results of its single-dose COVID-19 vaccine in January, a month earlier than planned. "We target results for the month of January," he said, "both for safety and efficacy."
Stoffels said his company will not make a profit from its vaccine — which it expects to be affordable, stable at normal temperatures in a refrigerator for at least three months, and portable — and will reserve 500 million single-dose shots for people in poorer nations.
Comments