GENEVA (AN) — Europe is again at the center of the pandemic with COVID-19 now the leading cause of death on the continent, the U.N. health agency said on Tuesday, as nations scrambled to impose new rules and pressure for more people to get vaccinated.
The 53-nation region covered by the World Health Organization's Europe office, which includes Russia and the United Kingdom, could hit 2.2 million coronavirus deaths next spring when the pandemic is two years old, according to computer modeling for WHO that is carried out by the U.S.-based Institute for Health Metrics and Evaluation at the University of Washington.
That would make for an increase of 700,000 deaths in Europe from now. "The WHO European region remains firmly in the grip of the COVID-19 pandemic," WHO officials said in a statement.
"Last week, reported deaths due to COVID-19 increased to close to 4,200 a day, doubling from 2,100 deaths a day at the end of September, and cumulative reported deaths from the virus passed the 1.5 million mark for the 53 countries in this region," it said. "Today, COVID-19 is the number one cause of death across Europe and central Asia."
WHO said Europe also can expect "high or extreme stress on hospital beds in 25 countries, and high or extreme stress in intensive care units in 49 out of 53 countries between now and 1 March 2022. Cumulative reported deaths are projected to reach over 2.2 million by spring next year, based on current trends."
'Challenging winter ahead'
Dr. Hans Kluge, WHO's regional director for Europe, warned of a difficult winter and advised everyone to get vaccinated, get a booster if offered and incorporate preventive measures into daily routines. About 53% of the population has been fully vaccinated with more than 1 billion doses administered in Europe.
"Today, the COVID-19 situation across Europe and central Asia is very serious," he said. "We face a challenging winter ahead, but we should not be without hope, because all of us — governments, health authorities, individuals — can take decisive action to stabilize the pandemic."
With Europe trying to prevent a fourth wave of coronavirus from undoing its efforts at economic recovery, governments have imposed stricter restrictions such as vaccine mandates and work-at-home requirements.
Austria unveiled the toughest measures, returning to a national lockdown on Monday that officials said could last between 10 and 20 days. Schools and day care centers remain open, however, people are required to stay home except for trips outside to buy groceries, visit the doctor or get some exercise.
The nation also will be subject to a vaccine mandate starting in Friday. Belgium announced that starting Monday employees must work from home at least four days a week.
Police in Austria estimated that 40,000 protestors, including many members of far-right political parties and groups, turned out for weekend demonstrations in the capital of Vienna. Similar anti-vaccination protests have been held around Europe in places such as Croatia, Italy and Switzerland.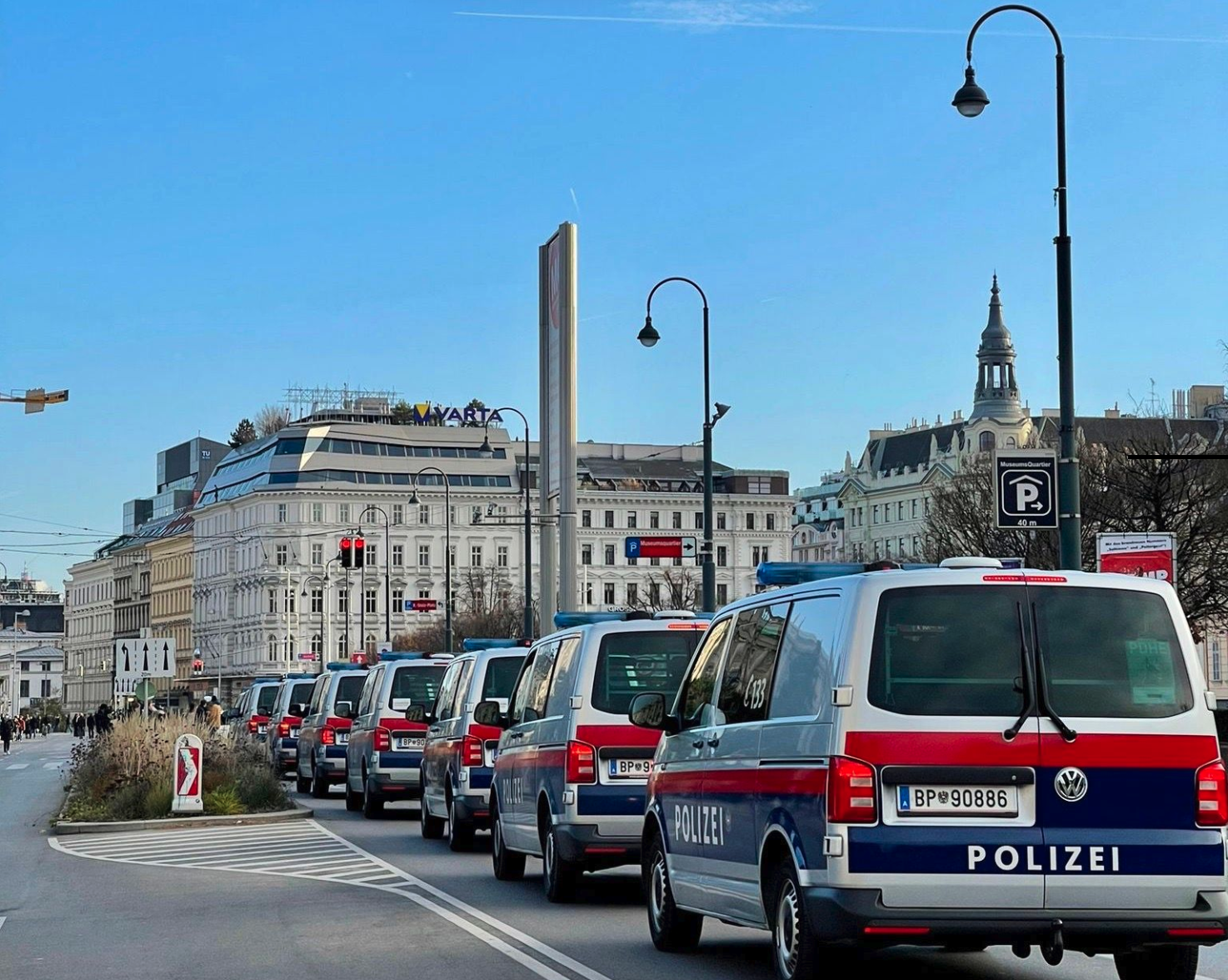 Comments