China calls its strategic partnership with Russia "as stable as mountains" despite some "questions" and "concerns" raised while their leaders spoke on the sidelines of the Shanghai Cooperation Organization summit, their first meeting since the war in Ukraine began.
Russian President Vladimir Putin and Chinese leader Xi Jinping "held bilateral talks on the sidelines of the SCO summit" on Thursday in Samarkand, Uzbekistan, the Kremlin said.
The eight-nation SCO, a regional security alliance, includes China, India, Pakistan, Russia and four ex-Soviet nations in Central Asia: Kazakhstan, Kyrgyzstan, Uzbekistan and Tajikistan.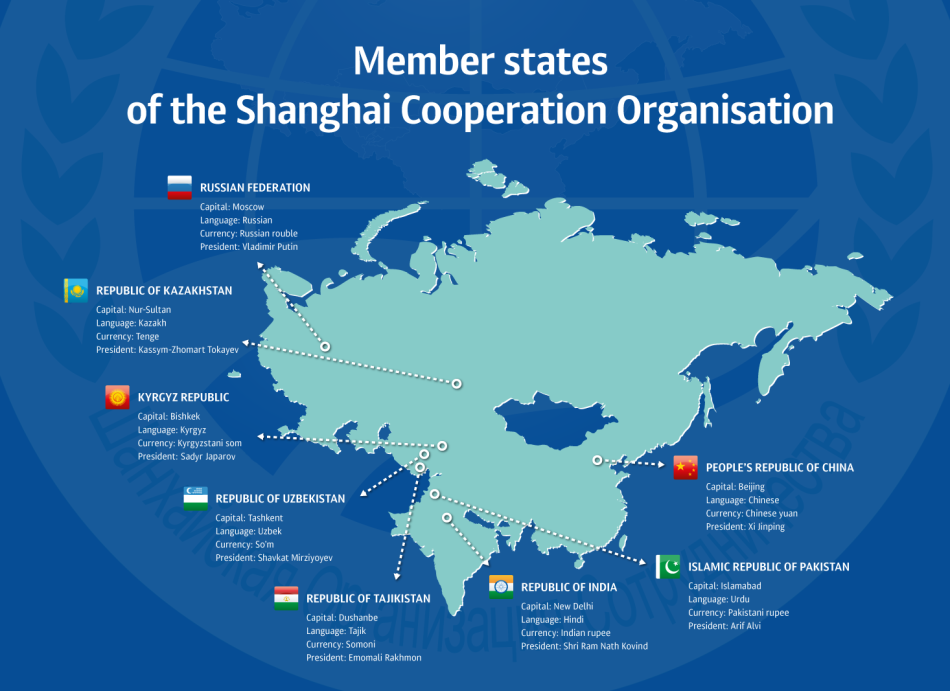 'As stable as mountains'
Chinese leader Xi Jinping "emphasized that China will work with Russia to extend strong mutual support on issues concerning each other's core interests, and deepen practical cooperation in trade, agriculture, connectivity and other areas," China's foreign ministry said.
"The Russia-China comprehensive strategic partnership of coordination is as stable as mountains," it said. "Both Russia and China stand for a more equitable and reasonable international order, setting a fine example in international relations."
Russian President Vladimir Putin, in an opening speech, said he appreciated China's "well-balanced position" on the Ukraine war, but acknowledged all was not going according to plan.
"We understand your questions and your concerns in this regard," he told Xi, "and we certainly will offer a detailed explanation of our stand on this issue during today's meeting, even though we already talked about it earlier."
Ukraine's counteroffensive last week around the northeast city of Kharkiv helped it regain control of several Russian-occupied cities and villages, and forced Russian forces to pull back across a broad section of northeastern Ukraine to the Russian border.
'A unipolar world'
Rather than condemn Russia's Feb. 24 invasion of Ukraine, China said that "in the face of changes of the world, of our times and of history, China will work with Russia to fulfill their responsibilities as major countries and play a leading role in injecting stability into a world of change and disorder," the foreign ministry said, adding that Xi "appreciated Russia's adherence to the one-China principle, stressing that Taiwan is part of China."
China and India are among Russia's major oil and gas clients, and their importance to Russia will grow as the Group of Seven wealthy nations of the West move to impose a price cap on Russian oil that the United States proposed to undercut the Kremlin's huge energy profits that pay for its war on Ukraine.
Putin said the U.S.-led West's "attempts to create a unipolar world have recently taken an absolutely ugly shape. They are absolutely unacceptable for the vast majority of countries on the globe."
Putin also met with Iran's President Ebrahim Raisi, whose country signed an agreement to join SCO as a permanent member. The agreement was signed during a meeting between Iran's Foreign Minister Hossein Amirabdollahian and SCO Secretary-General Zhang Ming.
Putin and Xi have held several phone calls since the invasion of Ukraine. At their last face-to-face meeting in early February at the Winter Olympic Games in Beijing, Putin and Xi urged NATO to rule out expansion in Eastern Europe and criticized other security blocs in the Asia Pacific.
Putin also won Xi's support for taking an increasingly aggressive stance towards pro-Western Ukraine and any help it might get from the U.S.-led military alliance.
Comments