For a small team of Somali women, the work of news reporting is an exercise in overcoming misogyny, discrimination and street abuse – sometimes while pregnant or toting along a newborn.
Bilan, a news startup led and operated by women from Somalia's capital Mogadishu, is marking its first anniversary on Tuesday with a look back at what the United Nations Development Program calls "a year of smashing taboos and shining a light on stories other media have long ignored."
Those include news stories focused on HIV-positive Somalis, abuse of female orphans, schools for autistic children and teachers, an epidemic of opiate use among women, and drought-affected women and families.
UNDP and partner Dalsan Media Group support Bilan's six female Somali journalists with training, equipment and distribution channels.
"It provides a voice for the voiceless," says Bilan's Chief Editor Fathi Mohamed Ahmed, who faced abuse in the streets while working during her pregnancy and had to conceal from her parents that she was taking journalism courses.
"The stories we have produced this year would never get attention in Somalia before," she says, "including elderly people living with HIV, drug addiction among young women, female farmers studying agriculture degrees and many more."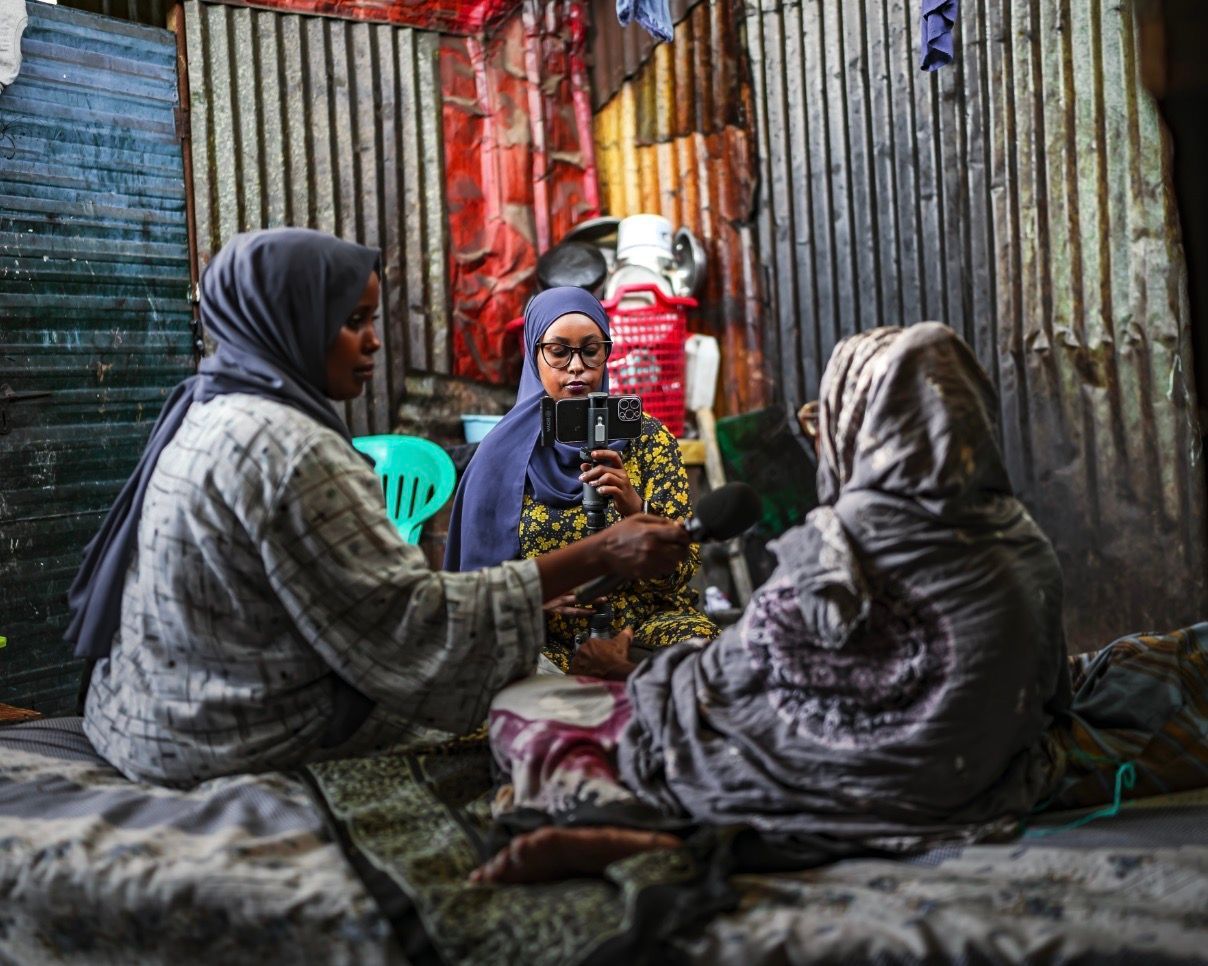 'Women are in charge of the story'
The team, commissioned for stories by the BBC, El Pais and the Guardian, says it shares a passion for women's rights and journalistic integrity.
"Somalia is one of the most difficult places to be a woman and journalists are particularly vulnerable because they are in the public eye," says UNDP Somalia's Deputy Resident Representative Sophie Kemkhadze. "They risk harassment and abuse on the streets, in the newsroom and even from their own families."
Trained by journalists such as Lyse Doucet, Rageh Omaar, Lindsey Hilsum and Mishal Husain, the team – which plans to expand – works out of Dalsan's offices in Mogadishu. Its members say they are fully independent, with complete editorial control over their coverage and intern program for aspiring female journalists.
"For the first time in Somalia, women are in charge of the story," Bilan says.
A safe environment
One of the reporters, Kiin Hassan Fakat, grew up in a refugee camp in Kenya and now covers stories about people experiencing the kinds of things she went through.
The team's youngest reporter, Shukri Mohamed Abdi, began working in news media as a technician, radio reporter and producer straight out of school.
"Bilan showcases the talent of Somali women journalists and disproves stereotypes," says another reporter, Hinda Abdi Mohamoud, a student of international relations who writes books on the Somali people and children who grow up without parents.
"It has provided me with a safe and secure environment in which to work," she says, "and shows how a group of women journalists can manage a media unit and produce successful content."
Comments