WASHINGTON (AN) — Two key Cabinet members in U.S. President Donald Trump's administration steered clear of a Group of Seven preparatory meeting, compounding the injury caused by Trump at last year's G-7 summit.
A meeting of foreign ministers in the French seaside resort of Dinard this week will not include two senior U.S. officials, Secretary of State Mike Pompeo and Homeland Security Secretary Kirstjen Nielsen.
Each of the officials decided to send deputies in their place to help prepare for the G-7 summit in August that will be chaired by France's President Emmanuel Macron.
"Transatlantic alliances are stronger than ever, and in that same spirit, he'll be sending the deputy secretary," State Department spokesman Robert Palladino told reporters in Washington when asked about Pompeo's absence.
Sending a deputy may not seem like much of a snub. But transatlantic alliances are not stronger than ever; they are, in fact, straining under the Trump administration's evident hostility towards multilateralism and its repeated withdrawal from international organizations and treaties.
In that light, the absences of Pompeo and Nielsen were sending a negative message about the G-7's importance to the United States.
In February, European and Asian leaders attending the world's foremost security conference in Munich criticized Trump's enmity for international organizations and multilateral solutions, saying his isolationism put the world at more risk of conflicts and war.
Germany's Foreign Minister Heiko Maas told delegates at the Munich Security Conference that the Trump administration's approach to transatlantic relations was "a classic case of lose-lose."
Maas said Americans and Europeans must work together in the face of China's growing power, but Trump's trade wars and tariffs around the world were costing American and European jobs.
French priorities
At the G-7 summit last year in Quebec, hosted by Canadian Prime Minister Justin Trudeau, major fracture lines — largely between Trump and leaders of some of the United States' closest allies — were on full display, reflecting bitter differences over issues such as trade, climate change, NATO, Iran, Russia and North Korea.
The meeting ended in acrimony when Trump departed, stinging the group with his disavowal of its final communiqué and his harsh criticism of fellow world leaders.
News media branded the summit as the "G6+1" to signal Trump's broad differences with the rest of the West and his willingness to insult and undermine old alliances. It might just as well have been called the G-7 minus one.
The G-7, formerly the G-8, includes Britain, Canada, France, Germany, Italy, Japan and the United States — plus the European Union, sometimes called the eighth member.
Security issues such as counterterrorism and human trafficking topped the agenda for this week's working sessions among foreign and interior ministers. Other hot topics were environmental crimes, such as wildlife trafficking and deforestation, along with digital technology and artificial intelligence.
As chair of this year's rotating presidency among G-7 industrialized nations, France said it will focus on "overarching issues, including the various aspects of development, climate and the environment, as well as gender equality," according to a statement from the French government. "One of the goals of the French G-7 presidency is to make the G-7 process a more participatory process."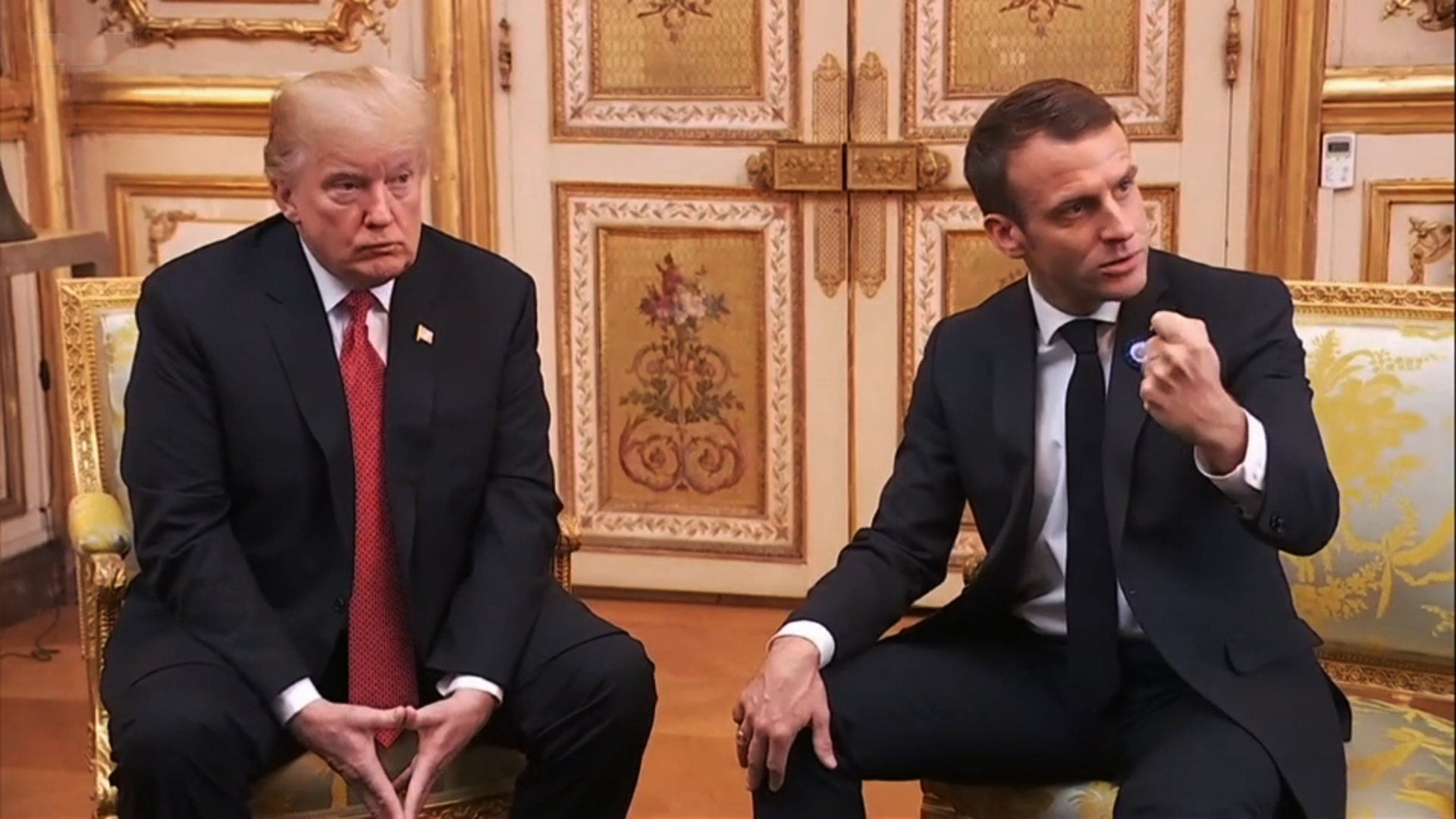 U.S. President Donald Trump with French President Emmanuel Macron at the Élysée Palace in Paris in November 2018 (AN/Karl-Ludwig Poggemann)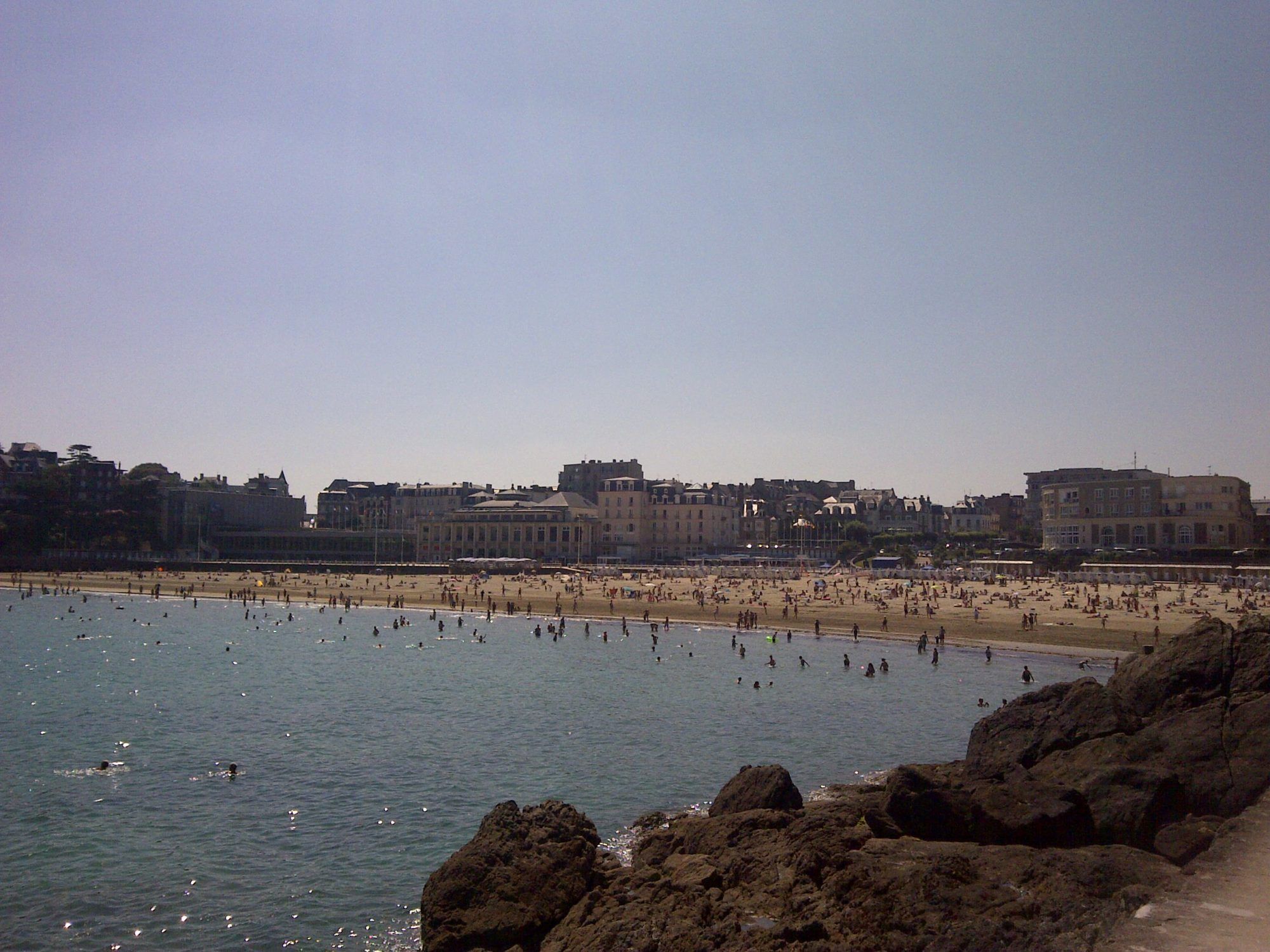 A beach at Dinard, France (AN/Antonio Periago Miñarro)
Comments