WASHINGTON (AN) — Global oil markets remain well-supplied and companies have enough reserves to meet world demand for more than a month despite attacks on Saudi Arabia's oil production, the International Energy Agency said on Wednesday.
The Paris-based international organization reported that its 30 member nations and oil companies have plentiful reserves even after the Saudi kingdom lost half of its production capacity following attacks last Saturday by apparent drones and missiles on the processing facilities of its state-run oil giant Aramco in Abqaiq.
As a result, IEA said that it is not yet considering releasing emergency stocks of crude oil to offset the drop in output caused by the attacks.
A statement from Aramco had said that its production of 5.7 million barrels of crude oil, which comes to about 6% of world oil supply and more than half of the kingdom's output, was suspended by an attack from "projectiles."
The attacks drove crude prices up more than 14% on Monday, similar to what happened after Iraq invaded Kuwait before the 1991 Gulf War. Prices fell on Tuesday and Wednesday after Saudi officials reassured they could quickly restore production.
IEA said that it is in regular contact with authorities in Saudi Arabia and other major oil producing and consuming countries, as well as industry, and welcomed comments by Saudi Energy Minister Prince Abdulaziz bin Salman on bringing suspended production back online as quickly as possible.
"The IEA reiterates its commitment to ensure that global oil markets remain well supplied," the organization said, adding that it is "ready to take rapid action in the event of any sustained shortfalls."
For now, there is plenty of oil available, IEA said, as its member countries, including the United States, Japan, and the United Kingdom, hold about 1.55 billion barrels of emergency stocks in government-controlled facilities, or about 15 days of total world oil demand.
In addition, IEA said, its member countries also held 2.9 billion barrels of industry stocks as of the end of July, a two-year high that could cover more than a month of world oil demand. These included about 650 million barrels of emergency stocks that can be made immediately available.
"These can be drawn upon in an emergency collective action and would be more than enough to offset any significant disruption in supplies for an extended period of time," IEA said.
Vigilance over 'risk of disruptions'
Iranian-allied Houthi rebels in Yemen have claimed responsibility for the pre-dawn drone and missile attacks into Saudi territory, though U.S. and Saudi officials have accused Iran of being behind them. The rebels, supported by Iran, have been fighting Saudi-United Arab Emirates coalition forces for more than four years of war in Yemen.
A key aspect of the IEA's work since it was founded in 1974 in response to the Middle East's oil embargo crisis has been to help coordinate a collective response to major disruptions in the supply of oil. The response system is designed to mitigate the negative economic effects of a sudden oil supply crisis by providing additional oil to the global market on a short-term basis.
The IEA, however, said its emergency response system is not meant to be a tool for price intervention or long-term supply management, both of which are more effectively addressed through other measures.
"Recent events are a reminder that oil security cannot be taken for granted, even at times when markets are well supplied, and that energy security remains an indispensable pillar of the global economy," said IEA's executive director, Fatih Birol.
"This is why the IEA remains vigilant about the risk of disruptions to global oil supplies, whether they are caused by extreme weather events such as hurricanes, major technical outages, or geopolitical crises," he said.
Since IEA's creation, it has only tapped emergency stockpiles three times before: in 1990, during the build-up to the 1991 Gulf War; in 2005, after two major hurricanes, Katrina and Rita, damaged offshore oil rigs, pipelines and refineries in the Gulf of Mexico; and in 2011, in response to the prolonged oil supply disruptions caused by Libya's civil war.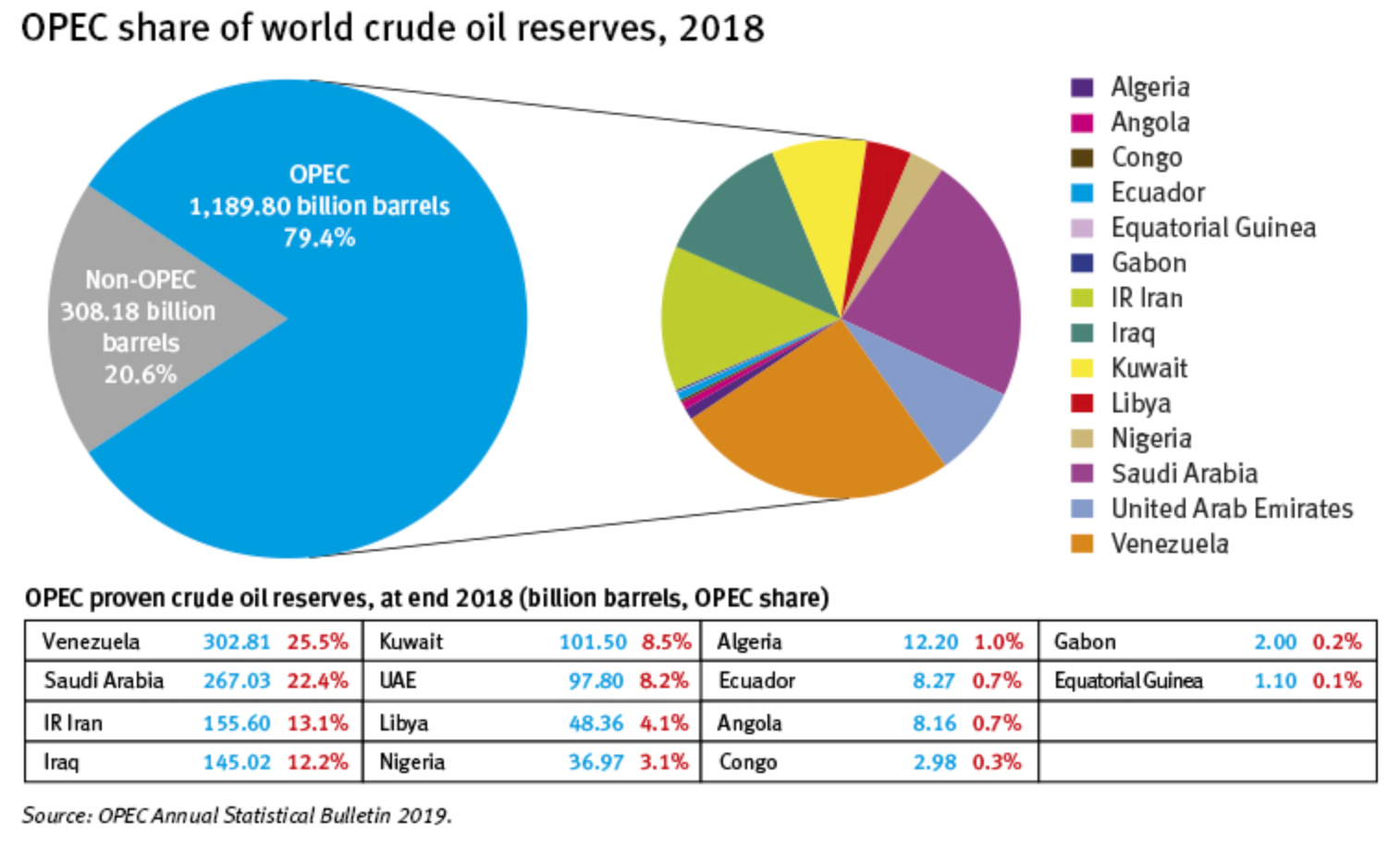 Rising tensions
The news about the world's oil supply came as U.S. President Donald Trump's administration announced on Wednesday that it is significantly increasing sanctions against Iran.
"I have just instructed the Secretary of the Treasury to substantially increase sanctions on the country of Iran!" Trump wrote on Twitter, declining to elaborate further.
Saudi Arabia's defense ministry has displayed what it called the wreckage of drones and cruise missiles proving Iranian involvement in the attacks on two oil facilities. Also Wednesday, U.S. Secretary of State Mike Pompeo arrived in the kingdom, where he called the attacks "an act of war" without specifying exactly what that might mean.
The war in Yemen began in 2014 when the Houthis overran the capital, Sanaa, and much of the country's north, in what observers now call a proxy war between regional powers Saudi Arabia and Iran.
A Western-backed alliance of Sunni Muslim Arab nations, led by Saudi Arabia, has been trying to prop up the internationally recognized government of Yemeni President Abd-Rabbu Mansour Hadi, who was driven from Sanaa by the militia in 2015.
Comments