GENEVA (AN) — Investigators for the United Nations said they have identified possible war crimes carried out by all sides in Yemen: a coalition of its government, the United Arab Emirates and Saudi Arabia, and the opposition militia.
A U.N. panel of three human rights experts said in an initial report to the U.N. Human Rights Council that the possible war crimes include rape, torture, disappearances and "deprivation of the right to life" during more than three years of fighting against rebels in Yemen.
Based on the evidence, they said, there are "reasonable grounds to believe that individuals in the government of Yemen and the coalition may have conducted attacks in violation of the principles of distinction, proportionality and precaution that may amount to war crimes."
The rebel Shiite militia in Yemen, which opposes Yemen's government and a Saudi-led coalition, also may have committed violations and war crimes under international law, according to the 41-page report, which identified people suspected of carrying out the crimes, violations and abuses.
The evidence found between September 2014 and June 2018 also pointed to "significant areas where violations and abuses may have been committed but further investigation is required," the panel said in a statement from the Office of the U.N. High Commissioner for Human Rights, or OHCHR.
"There is little evidence of any attempt by parties to the conflict to minimize civilian casualties," said Kamel Jendoubi, a Tunisian politician and human rights activist who chairs the U.N.'s group of experts on Yemen. "I call on them to prioritize human dignity in this forgotten conflict."
The U.A.E.'s Foreign Minister Anwar Gargash said that before his government responds, it must study the report, but he emphasized the "horrors" reportedly committed against civilians by the militia.
"Wars cause suffering, as witnessed by Afghanistan, Iraq and Syria, but we are ultimately responsible for our security and stability, and that is our priority," he said.
In response, Tawakkol Karman, a Yemeni journalist and human rights activist who was a co-recipient of the 2011 Nobel Peace Prize, tweeted that the U.N. report must include leaders of the U.A.E., Saudi Arabia and the militia, "otherwise war crimes against Yemenis would continue!"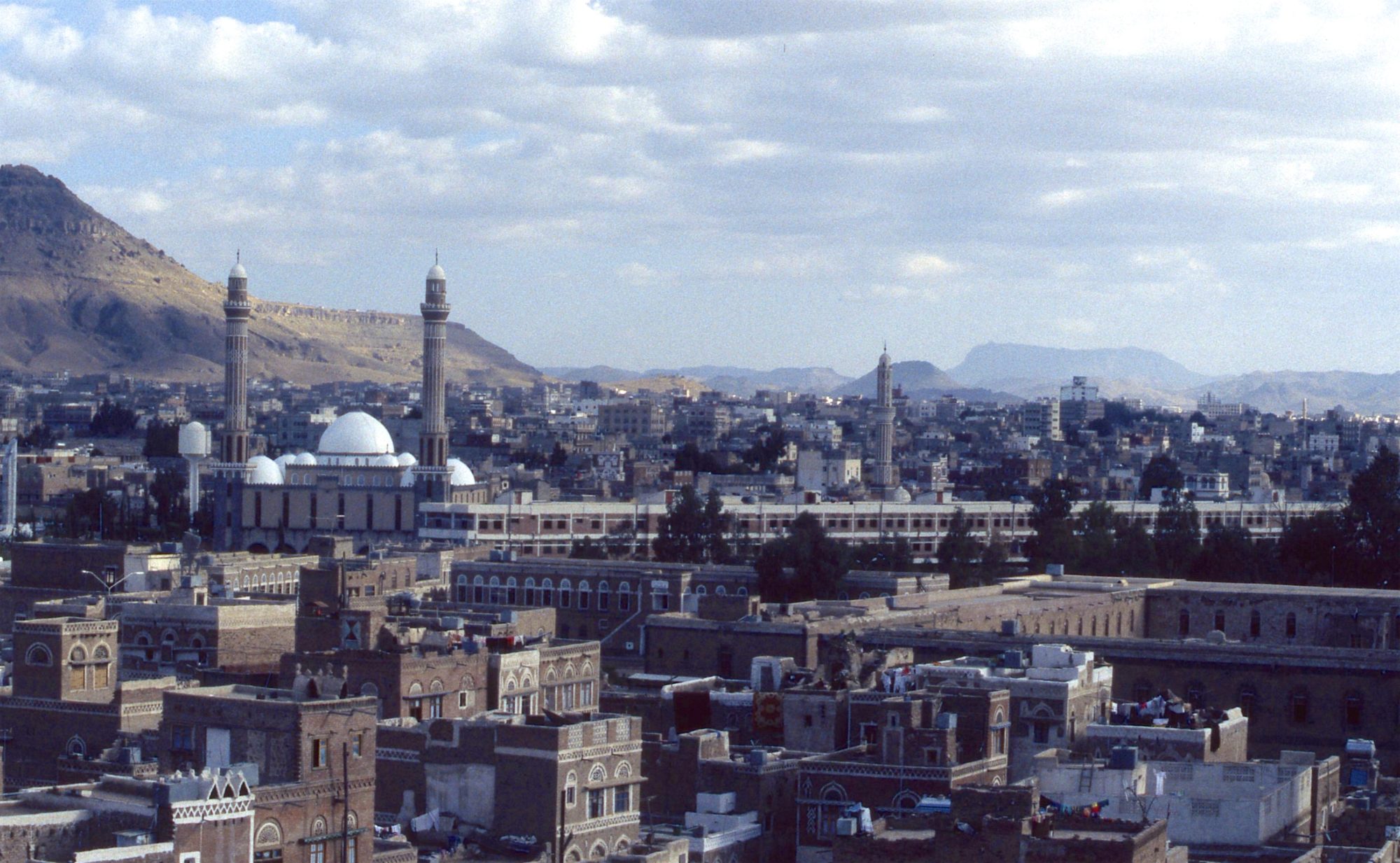 Yemen's capital Sanaa (AN/Werner Bayer)
Widespread abuses
The Western-backed alliance of Sunni Muslim Arab nations, led by Saudi Arabia, has been trying to prop up the internationally recognized government of Yemeni President Abd-Rabbu Mansour Hadi, who was driven from the capital Sanaa by the militia in 2015.
The U.N. report, released ahead of scheduled U.N.-brokered peace talks between Hadi's government and the militia next month in Geneva, is to be delivered to the Human Rights Council next month.
"The primary legal responsibility for addressing these violations and crimes lies with the government of Yemen, which bears the duty to protect persons under its jurisdiction," Jendoubi said. "I call upon the government of Yemen to investigate and prosecute violations that amount to crimes by their nationals and armed forces."
Since March 2015, when the coalition began imposing naval and air restrictions in Yemen, an estimated 6,660 civilians have died and 10,563 others were injured in the fighting, according to OHCHR, which notes "the real figures are likely to be significantly higher."
Coalition air strikes have caused the most direct civilian casualties by hitting "residential areas, markets, funerals, weddings, detention facilities, civilian boats and even medical facilities," the U.N. experts said. Their report reflects growing international outrage at a coalition air strike this month that killed 40 children on a school bus.
"There are reasonable grounds to believe that these restrictions imposed by the coalition constitute a violation of the proportionality rule of international humanitarian law," the experts said. "Moreover, the effective closure of Sanaa airport is a violation of international humanitarian law protection for the sick and wounded. Such acts, together with the requisite intent, may amount to international crimes."
Sexual violence, include rapes of men and women, and crimes against displaced persons, migrants and other vulnerable groups, and the conscription of child soldiers, has been widespread, said the expert panel, which urged governments and businesses to refuse to supply any arms that can fuel the conflict. Most of the children forced to fight were between 11 and 17 years old, but there were reports of recruitment or the use of children as young as 8 years old.
The investigators said they confirmed widespread arbitrary detention throughout the country and ill-treatment and torture in some facilities. In most cases, they said, the detainees "were not informed of the reasons for their arrest, were not charged, were denied access to lawyers or a judge and were held incommunicado for prolonged or indefinite periods. Some remain missing."
There have also been severe curbs on the right to freedom of expression since September 2014, they reported. Human rights defenders and journalists, they said, faced "relentless harassment, threats and smear campaigns by the government of Yemen, coalition forces, including those of Saudi Arabia and the United Arab Emirates, and by the de facto authorities in blatant disregard of human rights law."
https://youtu.be/cR3fH6eyrB8
Comments