GENEVA (AN) — Concerned about marine pollution, most of the world's nations agreed on Friday to clean up global trade in plastic waste by adding it as a pollutant under a legally binding treaty that regulates hazardous waste.
The 185-nation Basel Convention adopted a new legal framework for reducing the ubiquitous plastic waste that has become a major global concern. The United Nations estimates 100 million tons of plastic from industries and household products has leaked into the world's oceans — up to 90% of it originating from land-based polluters.
The European Union, as the world's biggest plastic waste exporter, strongly supports such measures to reduce the pollution coming from industries that churn out products ranging from food to health to technology. In March, the European Parliament also adopted new rules on single-use plastics to reduce marine litter.
But the Basel Convention does not include the United States or Haiti, both of which signed but never ratified it. That means the United States, the single nation with the most plastic waste exports, could be prevented from selling some plastic waste shipments to developing nations.
The situation has grown more complicated since China, the world's biggest plastic scrap importer, banned imports of most plastic waste last year. An estimated 111 million metric tons of plastic waste will be displaced by China's new policy by 2030, according to a study in Science Advances journal last year.
The treaty, officially called the Basel Convention on the Control of Transboundary Movements of Hazardous Wastes and Their Disposal, took effect in 1992 and is closely related to the Rotterdam and Stockholm conventions. The three multilateral agreements, administered through a joint secretariat in Geneva, are meant to protect human health and environment from hazardous chemicals and wastes.
Rolph Payet, executive secretary of the three conventions, said he was proud that during a two-week meeting the Conference of the Parties to the Basel Convention "reached agreement on a legally-binding, globally-reaching mechanism for managing plastic waste" that sends a political signal to markets and consumers on the need for more action.
"Plastic waste is acknowledged as one of the world's most pressing environmental issues," he said in a statement. "The fact that this week close to 1 million people around the world signed a petition urging Basel Convention parties to take action here in Geneva at the COPs is a sign that public awareness and desire for action is high."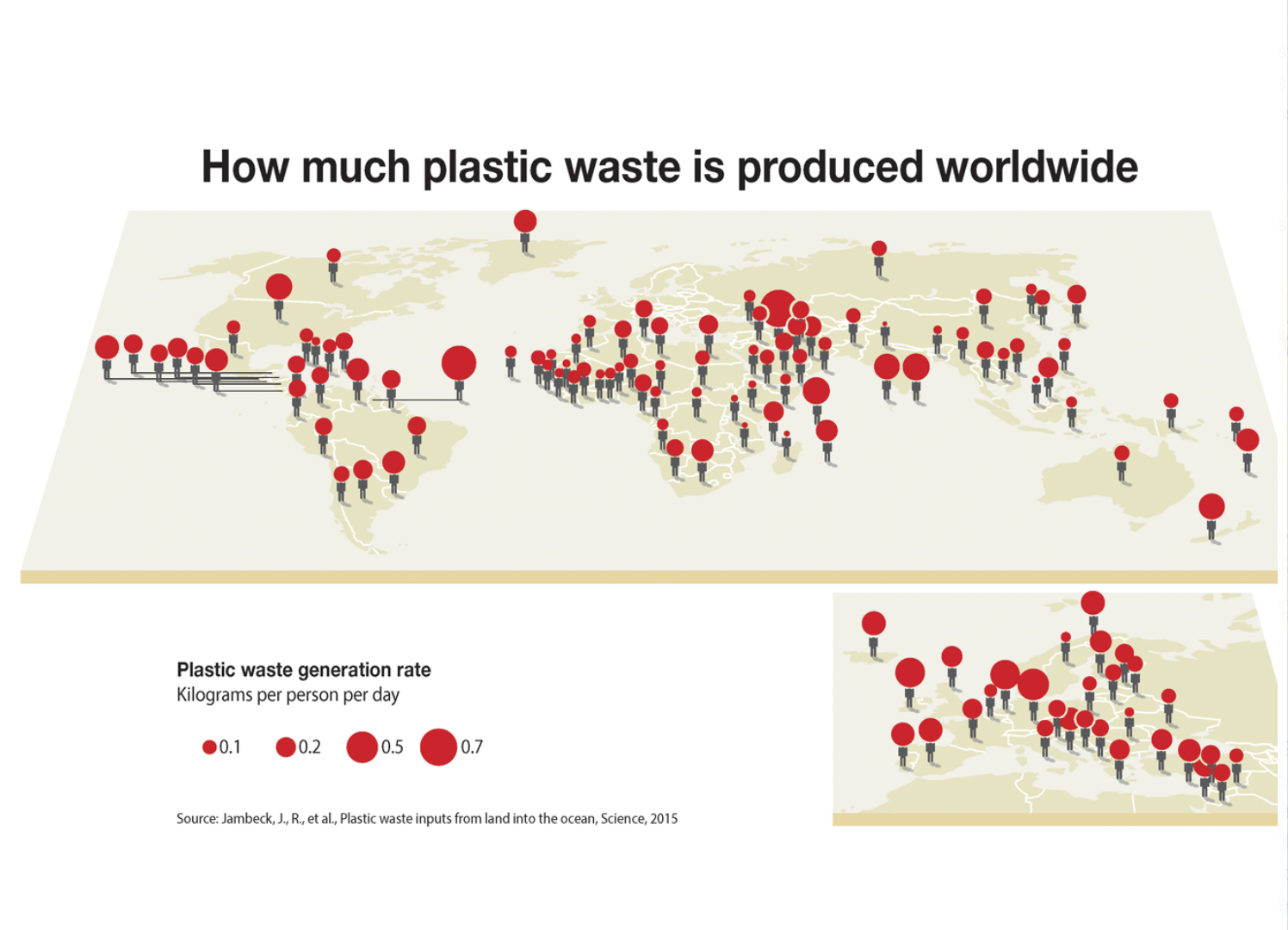 (AN/Basel Convention)
'A crucial first step'
Norway submitted the proposal last year out of concern for mounting pollution in the oceans. It proposed revising the convention so that plastic waste and scrap would be moved from an annex detailing wastes not covered by the convention to another annex detailing "other wastes" that require special consideration and can be regulated under the Basel Convention.
Environmental and health advocates welcomed the decision to amend the treaty. David Azoulay, environmental health director at the Center for International Environmental Law, said the amendment's approval "demonstrates that countries are finally catching up with the urgency and magnitude of the plastic pollution issue and shows what ambitious international leadership looks like."
Von Hernandez, global coordinator for Break Free from Plastic, a campaign of international organizations and advocates, called it "a crucial first step towards stopping the use of developing countries as a dumping ground for the world's plastic waste, especially those coming from rich nations."
"Countries at the receiving end of mixed and unsorted plastic waste from foreign sources now have the right to refuse these problematic shipments, in turn compelling source countries to ensure exports of clean, recyclable plastics only," he said. "Recycling will not be enough, however. Ultimately, production of plastics has to be significantly curtailed to effectively resolve the plastic pollution crisis."
Comments