PARIS (AN) — The head of UNESCO sternly reminded Washington and Tehran on Monday they are bound by international law to protect cultural sites, after U.S. President Donald Trump threatened to target Iran's most prized heritage.
Audrey Azoulay, director-general of the United Nations Educational, Scientific and Cultural Organization, recalled the provisions of two binding treaties ratified by both nations during a meeting with Iran's envoy, Ahmad Jalali, at the international organization's Paris headquarters.
She cited the 1954 Hague Convention for the Protection of Cultural Property in the Event of Armed Conflict, a global treaty adopted in the wake of World War II to prevent the destruction of monuments, archaeological sites, art works, manuscripts, books and other priceless heritage.
Iran and the United States ratified the treaty in 1959 and 2009, respectively, agreeing that "any damage to cultural property, irrespective of the people it belongs to, is a damage to the cultural heritage of all humanity, because every people contributes to the world's culture."
Azoulay also referred to the 1972 Convention Concerning the Protection of the World Cultural and Natural Heritage, which extended preservation of cultural property to include nature's wonders. The United States had a key role in its promotion, and was the first to ratify it in 1973.
The United States and Iran each have 24 UNESCO World Heritage Sites. They are among 1,121 such sites worldwide that are legally protected because of their global importance to humanity.
Iran has some of the world's best preserved ancient and medieval architecture. That includes the gray limestone ruins of Persepolis, capital of the Achaemenid Empire dating back to 515 BC, and Arg-e Bam citadel, the world's largest adobe building, also first constructed by the Achaemenians.
Nearly half of the U.S. sites are national parks such as Grand Canyon, Yellowstone and Yosemite. The rest include the Statue of Liberty, Independence Hall and Monticello, along with the world's largest marine protected area in the Pacific, and eight buildings by architect Frank Lloyd Wright.
The uproar over cultural heritage began after Friday's U.S. killing in Iraq of Iran's Gen. Qassem Soleimani. Trump threatened to attack 52 Iranian targets and cultural sites as payback for the 52 American hostages held at the U.S. Embassy in Tehran during the 1979 Islamic Revolution. Iran's foreign minister, Javad Zarif, angrily replied that "targeting cultural sites is a war crime."
Tehran renounced the 2015 nuclear deal, or Joint Comprehensive Plan of Action, but agreed to keep engaging with the International Atomic Energy Agency. Iraqi lawmakers voted to expel U.S. forces. The American-led coalition in Iraq and Syria "paused" its campaign against the Islamic State group. Hundreds of thousands of Iranians turned out in the streets to mourn Suleimani.
Azoulay said the 1972 treaty forbids nations taking "any deliberate measures which might damage directly or indirectly the cultural and natural heritage" of the treaty's other signatory nations. She recalled a 2017 U.N. Security Council resolution condemning destruction of cultural heritage as a war crime and demanding "perpetrators of such attacks must be brought to justice."
Her message to the United States and Iran "stressed the universality of cultural and natural heritage as vectors of peace and dialogue between peoples, which the international community has a duty to protect and preserve for future generations," UNESCO said in a statement.
On Monday, two international organizations based in France — the International Council of Museums, or ICOM, and the International Council on Monuments and Sites, or ICOMOS — condemned the threats to cultural heritage emerging from the escalation of U.S.-Iran tensions.
"In armed conflicts and political upheavals since the turn of the millennium, cultural heritage has been increasingly targeted. It has been looted or deliberately destroyed, in order to finance warfare or to affect the identity and the confidence of adversaries. Museums as well as cultural sites are affected in many countries around the world," the organizations said in a statement.
"ICOM and ICOMOS jointly and strongly condemn any deliberate destruction of cultural heritage," they said. "We call upon all parties to respect the international agreements that rule armed conflicts, and to protect the world's cultural heritage wherever it is, regardless of religious beliefs or political intentions."
https://twitter.com/ajplus/status/1214256960566116353?s=20
'No better' than criminals
Trump's threat on Twitter on Saturday to strike "52 Iranian sites," including some vital to "the Iranian culture," would constitute a war crime if carried out. On Sunday, Trump reiterated his threat and added the menace of "very big sanctions" on Iraq if U.S. troops were forced to leave.
"They're allowed to kill our people, they're allowed to torture and maim our people, they're allowed to use roadside bombs and blow up our people, and we're not allowed to touch their cultural sites? It doesn't work that way," Trump told reporters aboard Air Force One, according to a pool report carried by CNN, The New York Times and other news organizations.
But on Monday, U.S. Secretary of Defense Mark Esper told reporters the American military will not target Iran's cultural sites while he oversees troops. "I am fully confident that the president is not going to — the commander in chief will not give us an illegal order," Esper told reporters. "And as I said, the United States military will, as it always has, obey the laws of armed conflict."
Any such action by Trump would likely backfire, Sara Bronin, an American lawyer and specialist in historic preservation, wrote in a Los Angeles Times opinion piece about Trump's threats.
"A nation that willfully destroys another country's heritage would be no better than the criminals who have destroyed irreplaceable sites in Syria, Afghanistan, Iraq and elsewhere in recent years," she wrote. "If he follows through on his threat, he will violate international law and the United States will risk further damage to its increasingly fragile global reputation."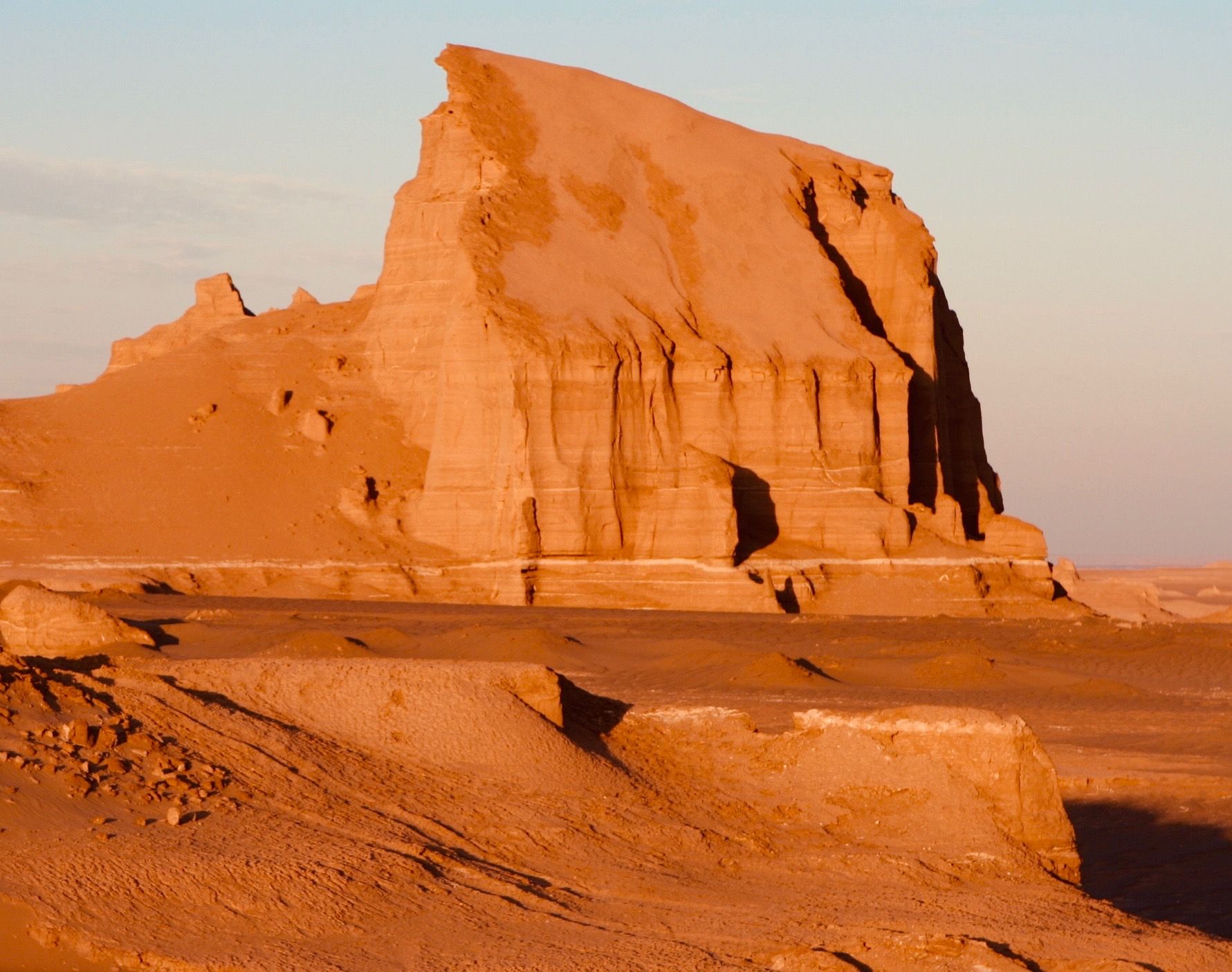 Ancient weapon of war
From the Roman seige of Carthage to the Allied forces' bombardment of Dresden, cultural sites have been targeted in armed conflict through the ages — prompting modern legal bans. Persepolis, the former Persian capital, was looted and burned down by Alexander the Great.
The 1954 Hague treaty said warring parties must take all possible steps "to protect cultural property." In 1977, the 1949 Geneva Conventions were amended to protect cultural objects and places of worship. These prohibit "any acts of hostility directed against the historic monuments, works of art or places of worship which constitute the cultural or spiritual heritage of peoples."
After the 1990s wars that splintered Yugoslavia, the International Criminal Tribunal for the former Yugoslavia prosecuted attacks against cultural property. The Taliban and Islamic State group destroyed major cultural and religious sites in Iraq, Syria and Libya in recent decades.
In 2016, the International Criminal Court sentenced Islamic militant Ahmad al-Faqi al-Mahdi to nine years in prison for his role in attacks on nine mausoleums and a mosque in Mali in 2012. He was the first person convicted by the ICC for such a crime.The United States harshly condemned the Taliban's destruction in 2001 of a World Heritage Site with two giant Buddhas, 38 meters and 55 meters high, that were carved inside a cliffside chamber at Bamiyan, Afghanistan some 1,500 years ago.
Islamic State militants' devastation in 2017 of another World Heritage Site, Syria's ancient city of Palmyra, including one of its most famous monuments and the facade of its Roman Theatre, drew global condemnation and became symbols of the militant group's barbarism.
That led to the March 2017 meeting of the 15-nation U.N. Security Council, where the United States holds one of five permanent seats, little more than two months after Trump was sworn in as U.S. president. It unanimously adopted a resolution condemning "unlawful destruction of cultural heritage, inter alia destruction of religious sites and artifacts" in armed conflicts.
"Systematic destruction of cultural symbols embodying Syrian cultural diversity reveals the true intent of such attacks, which is to deprive the Syrian people of its knowledge, its identity and history," UNESCO's then-director-general, Irina Bokova, said in a statement that year. "Such acts are war crimes and their perpetrators must be accountable for their actions."
Comments