At least 1.5 million students walked out of their classrooms around the world on a Friday to demand that their governments take meaningful and swift action to fight climate change.
Organizers reported holding simultaneous, student-led protests in 2,083 cities across 125 nations, making for one of the world's biggest demonstrations — and possibly the largest ever — aimed at overcoming political inertia, apathy or ignorance towards global warming, according to the #FridaysForFuture website.
The student-led climate strikes — helping to propel the work of international organizations that have been trying for decades to rally the world around urgent solutions to climate change and other major environmental problems — have now gone truly global.
They reflect a deep-seated frustration and anger at the failure of politicians to do what is needed to keep the planet from overheating.
"We strike against climate change; we do not strike for school," said Matilda Grosse, a 17-year-old high school student in the Swiss capital Bern, where police estimated up to 4,000 demonstrators turned out. Many adults were on hand, too, cheering on the children who chanted against the planetary impacts of fossil fuel burning.
"We really are here hoping to change something," Grosse said. "Personally, I don't think that adults don't care about the problem, but that they care too little about it. They messed it up when they had the chance to change something and now we are here to make right what they didn't do right."
Administrators at her school agreed to let students skip classes as long as they made presentations about it afterwards. Like other youth striking across Switzerland, Grosse wanted the Swiss government to recognize climate change as an urgent problem and to declare a state of climate emergency, a largely symbolic gesture.
Last month, the parliament of Basel-Stadt, one of the nation's 26 cantons, or states, became the first to accept a resolution written by youth in the climate movement saying a climate emergency exists. Organizers of the Swiss climate strikes said on Facebook that "the whole movement is over the Moon" about this success.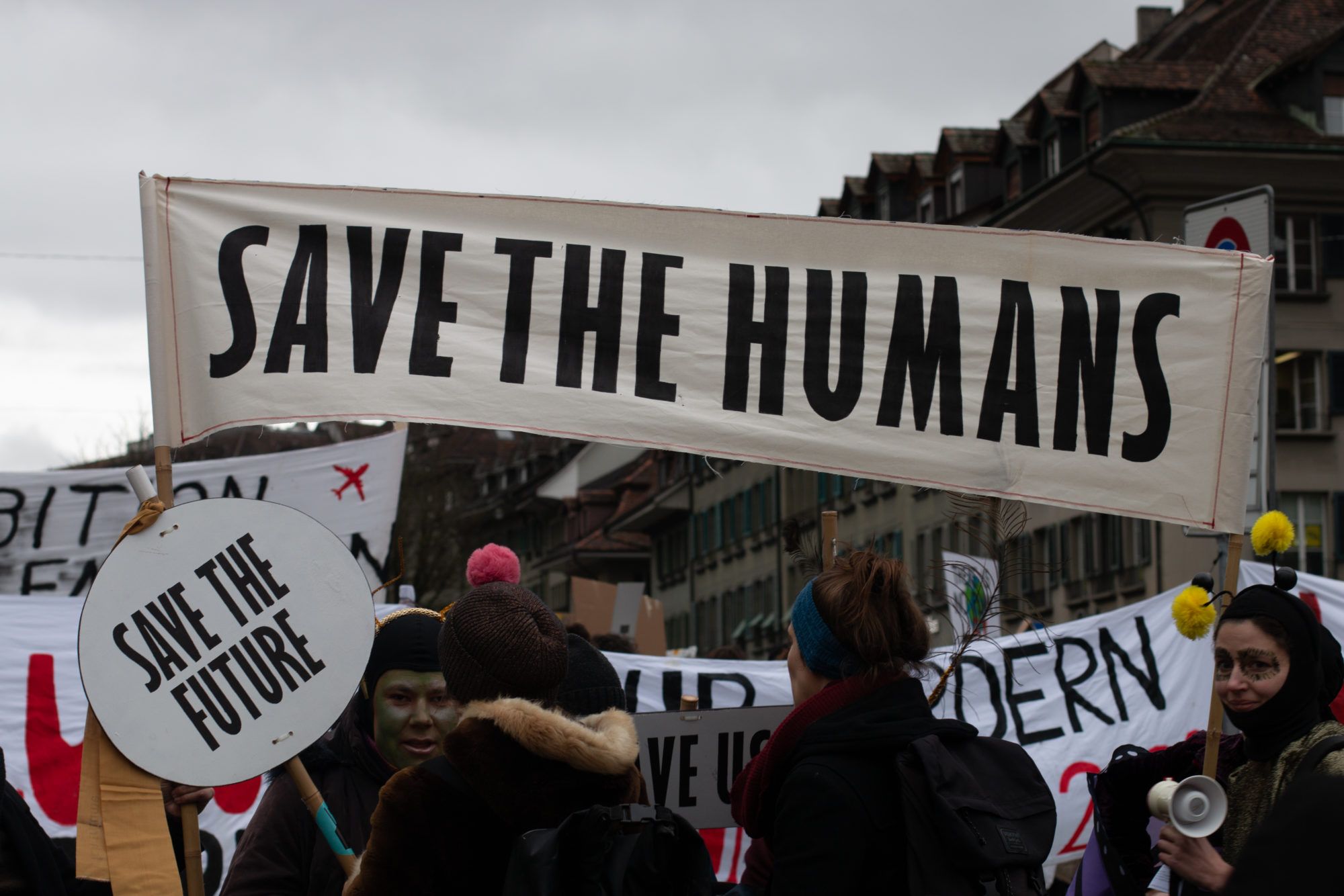 Climate protesters in the Swiss capital (AN/Clarisa Gaines)
'Let's change history'
Amnesty International's secretary general, Kumi Naidoo, said his organization "stands in solidarity with all of them" and he noted that "it started with one young person who was not prepared to accept the status-quo."
That would be Greta Thunberg, the 16-year-old Swedish climate activist whose protests outside the Swedish parliament sparked the global movement on every continent except Antarctica. Students went on strikes on Friday around Africa, Asia, Australia, Europe, North and South America.
"Everyone is welcome. Everyone is needed. Let's change history," she tweeted. "And let's never stop for as long as it takes."
She has inspired millions with her disarmingly clear-headed, no-nonsense messages to leaders at the United Nations climate summit at Poland in December and at the World Economic Forum at Davos, Switzerland in January. Both times she chided the leaders for failing to do more to save the planet for younger generations.
"We need to give the next generation hope," she told the Davos political and business elite. "But I don't want your hope. I want you to panic. I want you to feel the fear I do. Every day. And I want you to act. I want you to behave like our house is on fire. Because it is."
At the climate summit, almost 200 nations agreed on a set of rules for accomplishing the 2015 Paris Agreement that says how countries must report their carbon emissions and pay for climate action. But the talks appeared to deadlock over the monitoring or accounting rules for carbon credits to reduce emissions.
The landmark Paris deal seeks to prevent average global temperatures from rising more than 2 degrees Celsius above pre-industrial levels, or 1.5 degrees C. if possible.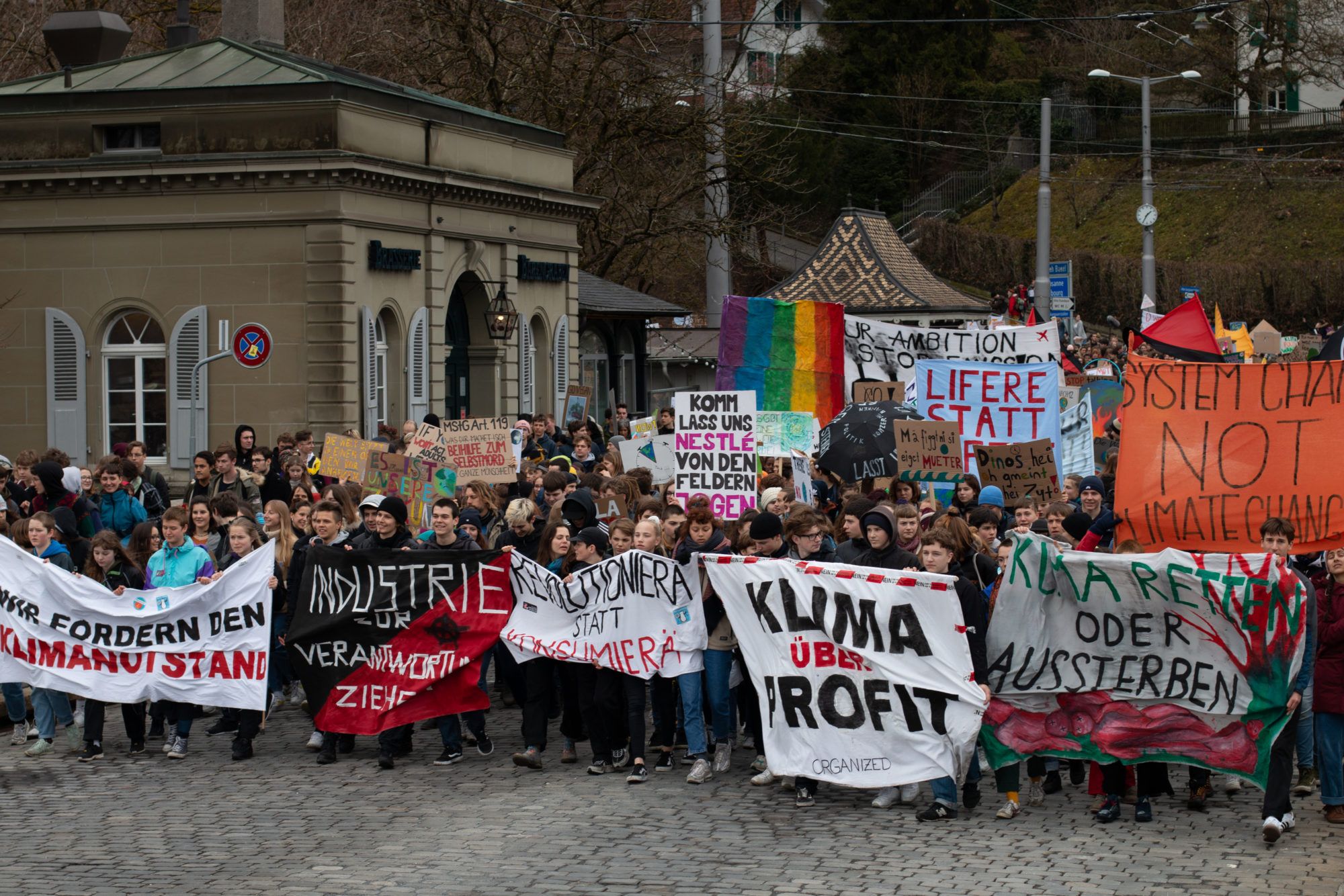 Students demonstrating in Bern, Switzerland (AN/Clarisa Gaines)
Lowering emissions
Despite the breakthroughs in Paris and Poland, the gap between nations' goals and what they are doing to address the problem is wider than ever, according to U.N. Environment's ninth annual assessment of nations' targets and policies for cutting CO2 emissions.
Nations will have to triple their efforts to succeed in limiting warming to no more than a half-degree or make a fivefold effort to limit it to 1 degree C. more, the U.N. agency said. Global emissions would need to peak by 2020, then start quickly subsiding.
The United States and six other major countries were lagging far behind on the pledges they made in Paris.
The world's greenhouse gas emissions, rather than decreasing, rose in 2017 by 0.7 gigatons to 53.5 gigatons, after three years of decreases. To limit global warming to 1.5 degrees C., global greenhouse gas emissions must be reduced 55% by 2030. To limit global warming to 2 degrees C., they must be reduced 25%.
"These schoolchildren have grasped something that seems to elude many of their elders: we are in a race for our lives, and we are losing," said U.N. Secretary-General António Guterres. "The window of opportunity is closing — we no longer have the luxury of time, and climate delay is almost as dangerous as climate denial."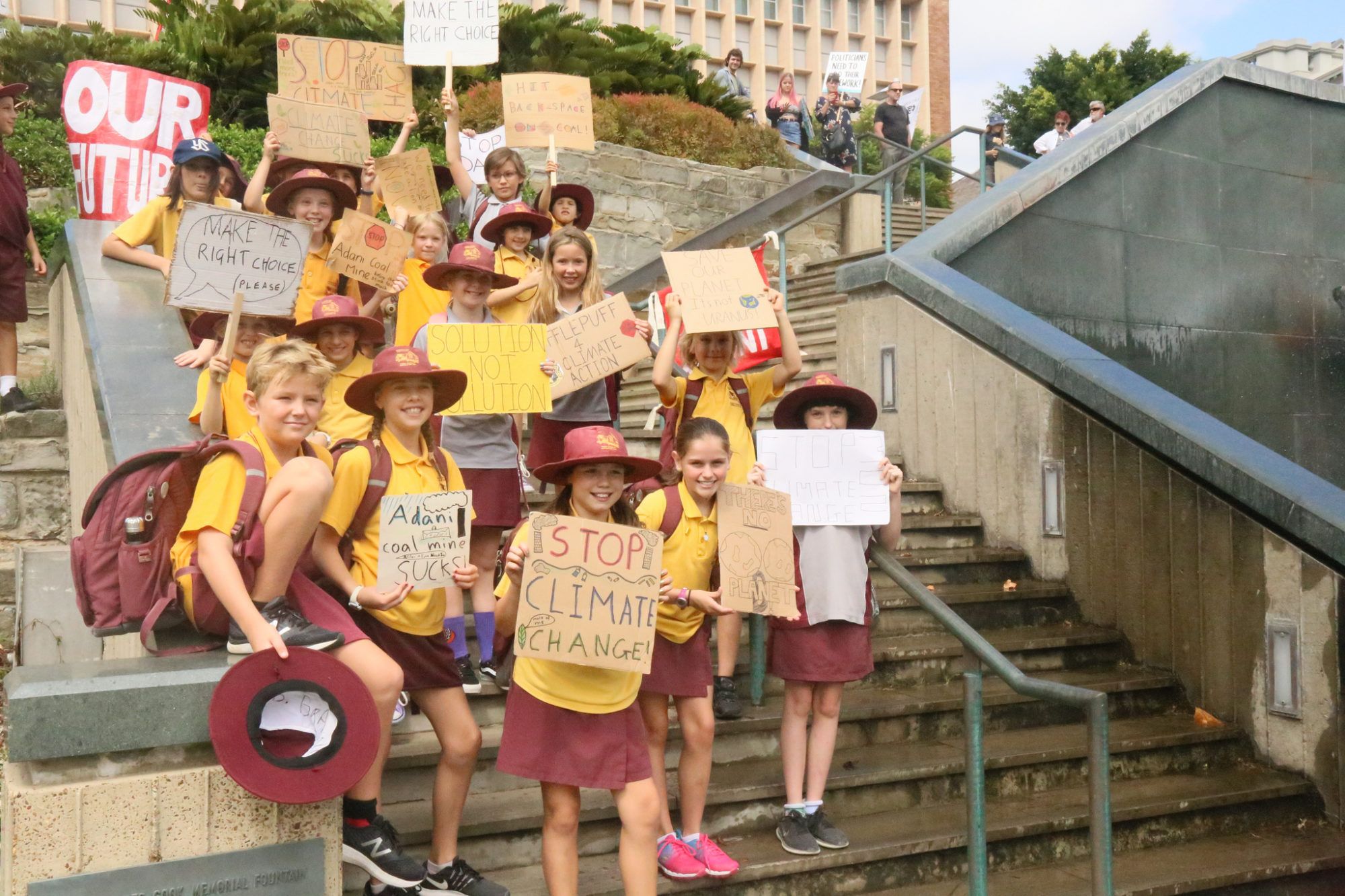 A climate protest in Newcastle, Australia (AN/School Strike)
Answering the call
Worried about the future of the planet, Thunberg has been encouraging students to skip school and join protests on Fridays so they can demand that politicians and business leaders act faster and more concretely in response to the threat of global warming.
Earlier this week, three Norwegian lawmakers nominated Thunberg for the Nobel Peace Prize, saying her movement is an important contribution to peace because of how climate threats fuel international conflicts. Any member of Norway's parliament can make a nomination.
U.N. Goodwill Ambassador Bertrand Piccard, a Swiss psychiatrist who co-piloted the first solar round-the-world flight, said he was watching the insurrection of young people with a mixture of hope and concern.
"But if this generation of young people from all over the world fails ... who will succeed?" he asked on LinkedIn. Piccard's Solar Impulse Foundation has been selecting 1,000 "solutions" — business proposals that find ways of both protecting the environment and turning a profit — and supporting them with a "Solar Impulse Efficient Solution Label" that emphasizes the vital link between the planet's ecology and economy.
"If their call for a radical change in our policies remains unanswered, then I fear that it will be a whole generation losing hope," he said. "To world leaders, I want to say this: you must seize the opportunity of this uprising to implement ambitious environmental and energy policies."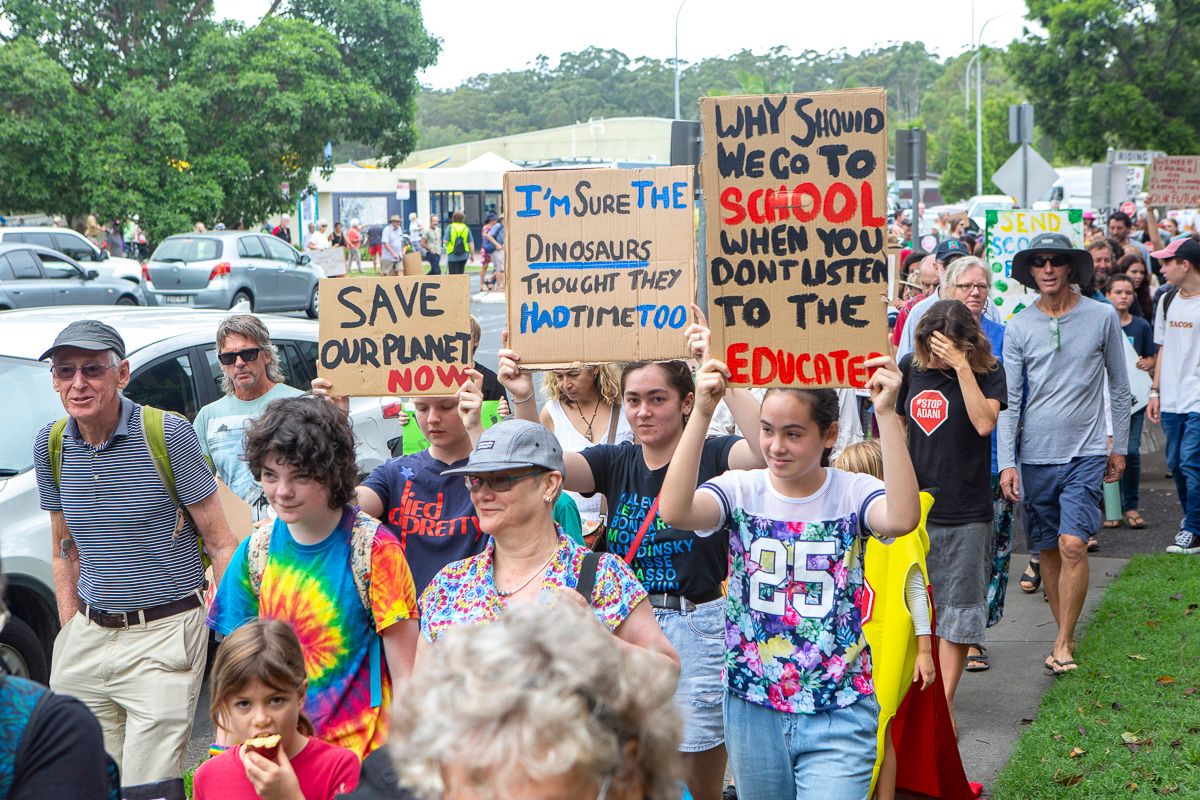 A climate protest in Coffs Harbour, Australia (AN/School Strike)
Comments