UNITED NATIONS (AN) — After a year of political turmoil, international organizations enter a new year buffeted by populism, trade wars and power struggles as multilateralism faces rising political hostility.
The picture of a regularly deadlocked United Nations Security Council, the most powerful arm of the world body, does little to further the ideal of nations working towards common goals. But its power structure, frozen in time since the end of World War II, may be shifting.
German Chancellor Angela Merkel, whose nation assumes a two-year seat on the 15-nation council starting in 2019, named climate change, migration and terrorism as the top global challenges for 2019 after what she described as an "extremely difficult political year." These challenges can only be addressed, she said, through more unity across countries and regions.
"We want to resolve all these questions in our own interest and we can do that best if we consider the interests of others,'' Merkel said in her annual New Year's speech.
"That is the lesson from the two world wars of the last century,'' she said. "But this conviction is no longer shared today by everyone, and certainties of international cooperation are coming under pressure.''
Wars in Yemen, Afghanistan and Syria, and tensions between the United States, Russia and China have been fueling massive humanitarian crises and deleterious power grabs. The council's five veto-wielding permanent members — Britain, China, France, Russia and the United States — often are at loggerheads over resolutions as they compete for advantage.
U.S. President Donald Trump's broadsides against international organizations, treaties and laws embolden nations with poor human rights records and encourage brazen attacks on journalists, experts said. Some organizations said his trade wars erode anti-poverty efforts.
Despite the many conflicts, there have been breakthroughs: talks in Yemen; agreement between Ethiopia and Eritrea; new chances for peace in South Sudan; two U.N.-brokered global agreements on migration and refugees; and a new global work plan on climate change.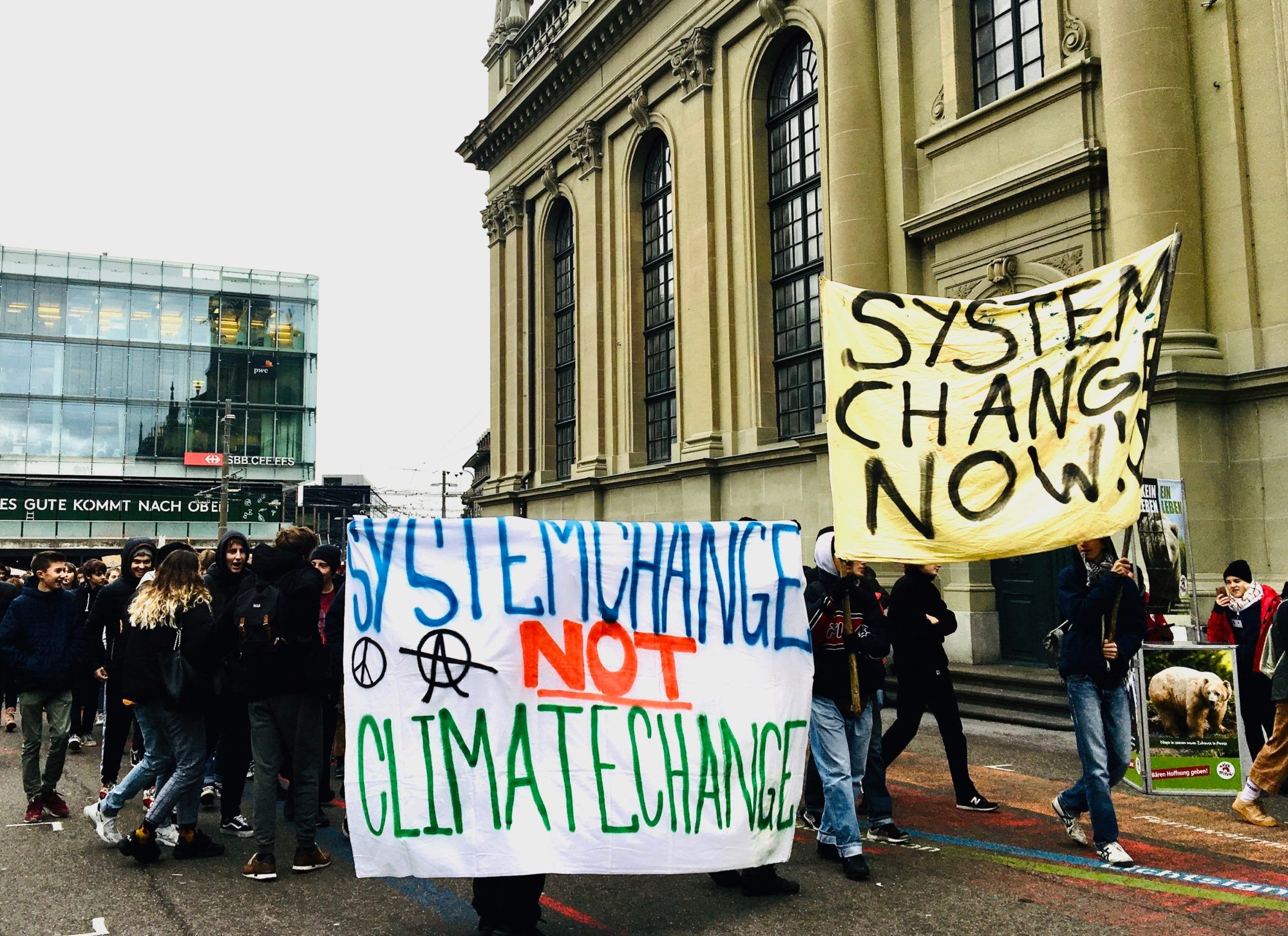 Student climate demonstrators in Bern (AN/J. Heilprin)
Existential threat of climate change
A groundswell movement among youth who feel betrayed by adult inaction on climate change is taking off in cities around the world. Tens of thousands of students have been demonstrating in Australia, Belgium, Japan, Switzerland, the U.K. and the United States, in the Fridays for Future movement inspired by 15-year-old Swedish student Greta Thunberg.
Her speech at the U.N.-led climate summit at Poland in December resonated across generations. "You are not mature enough to tell it like is," she told summit negotiators. "Even that burden you leave to us children."
At the summit, almost 200 nations agreed on a set of rules for accomplishing the 2015 Paris Agreement, spelling out how countries must report carbon emissions and pay for climate action. Negotiators overcame a deadlock on how nations report greenhouse gas emissions.
The Paris deal seeks to prevent average global temperatures from rising more than 2 degrees Celsius above pre-industrial levels, or 1.5 degrees C. if possible. But the world's average temperatures have already increased 1 degree since pre-industrial levels, so the real choice is whether to allow the planet to heat up by a half-degree or 1 degree more.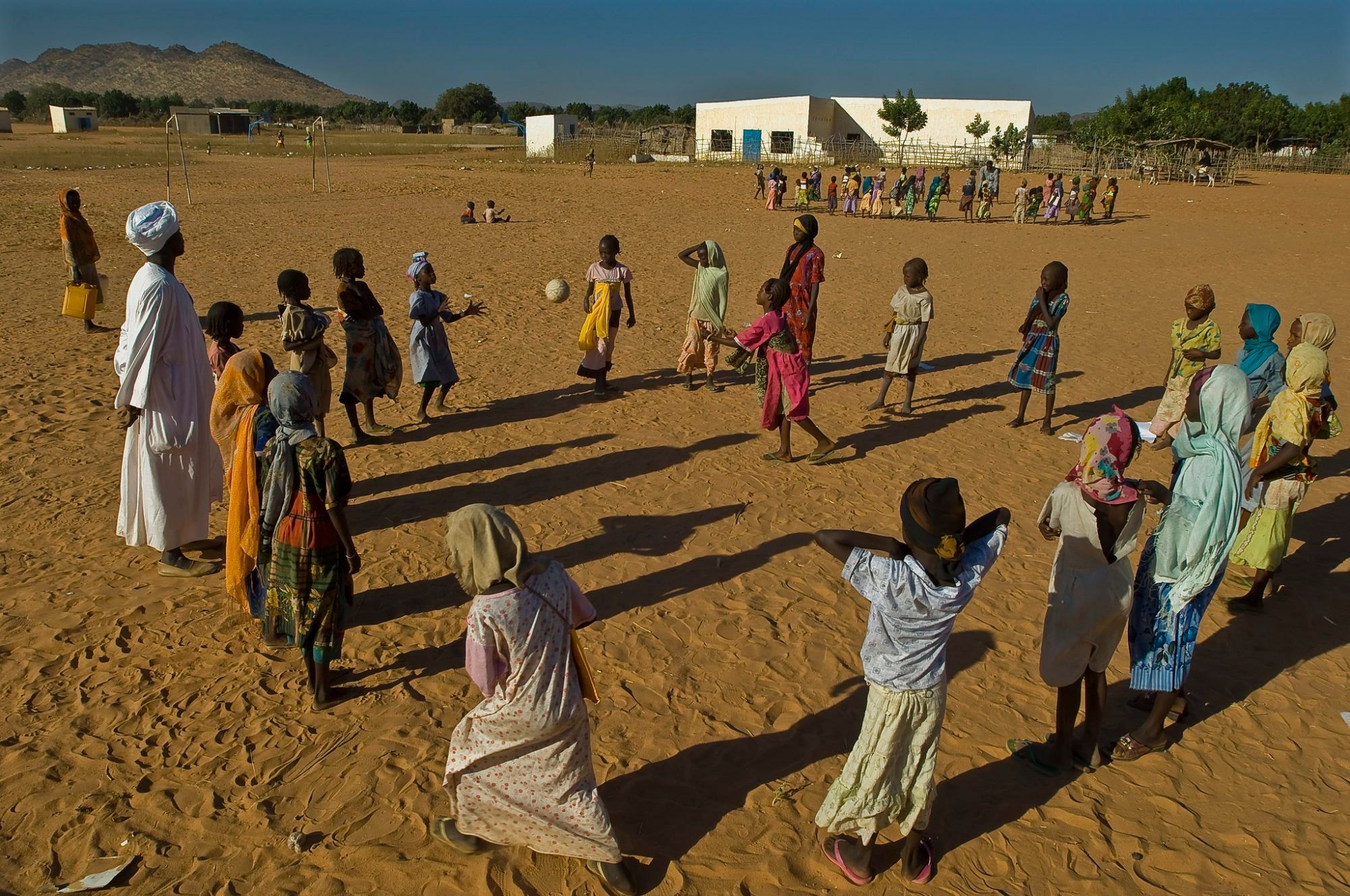 Darfur refugees in eastern Chad (AN/UNHCR/F. Noy)
Migration pact offers hope
Just in time for 2019, the world now has two non-binding treaties to coordinate policies on the movement of millions of people. One is for migration; the other for refugees. In separate votes in December, the U.N. General Assembly approved the Global Compact for Safe, Orderly and Regular Migration and the Global Compact for Refugees.
The migration pact sets up a universal system for ensuring the humane movement of people. U.N. Secretary-General António Guterres called it a "roadmap to prevent suffering and chaos." It passed by a vote of 152-5, with 12 nations abstaining. The Czech Republic, Hungary, Israel, Poland and the United States voted against it.
Created under the pact is a new, voluntary regime of global governance that goes against the 21st century populist rhetoric of those cracking down on immigration. It establishes that migrants have rights and the most vulnerable among them need protections from some of the dangers of migration, mainly the lucrative global industry of human trafficking.
Separately, the refugee compact passed by a vote of 181-2 with the Dominican Republic, Eritrea and Libya abstaining. The United States and Hungary were opposed. It tries to address the unequal financial help among nations that has been a major challenge for the Office of the U.N. High Commissioner for Refugees, or UNHCR, based in Geneva.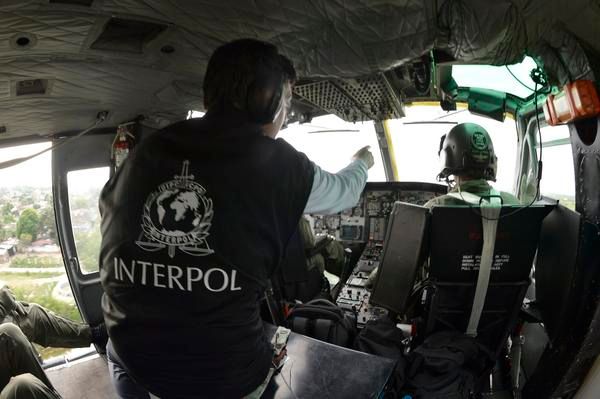 Interpol-led operation in Colombia and Caribbean to crack down on drug trafficking by organized crime (AN/Interpol)
Terrorism at home and abroad
From suspected state-sponsored terrorism to more homegrown threats, international organizations are key players. In March of last year, a former Russian spy and his daughter survived being poisoned with a military-grade, highly lethal nerve agent while in the British intelligence services. The Organization for the Prohibition of Chemical Weapons identified two Russian suspects, in a throwback to Cold War-style operations.
Jihadi-linked terrorism was on the decline this past year due to international cooperation and weakened adversaries, but the threat is constantly evolving, and militants that use terrorism, predominately the Islamic State group, might have more of a chance to regroup with the United States' announced troop withdrawal from Syria.
Journalists faced an "unprecedented level of hostility" in 2018 from "unscrupulous politicians, religious leaders and businessmen," said Reporters Without Borders. In the past year, it said, at least 80 journalists were killed, 348 detained in prison and 60 taken as hostages. More journalists were killed, abused or attacked than in any other year on record.
The rise of right-wing violence in the United States and Europe, and threats posed by organized crime, drugs and terrorism remained a drag on international security and sustainable development. Yury Fedotov, executive director of the U.N. Office on Drugs and Crime, and Interpol's Secretary-General Jürgen Stock agreed last June that more international cooperation was needed at "a time of unprecedented threats against society."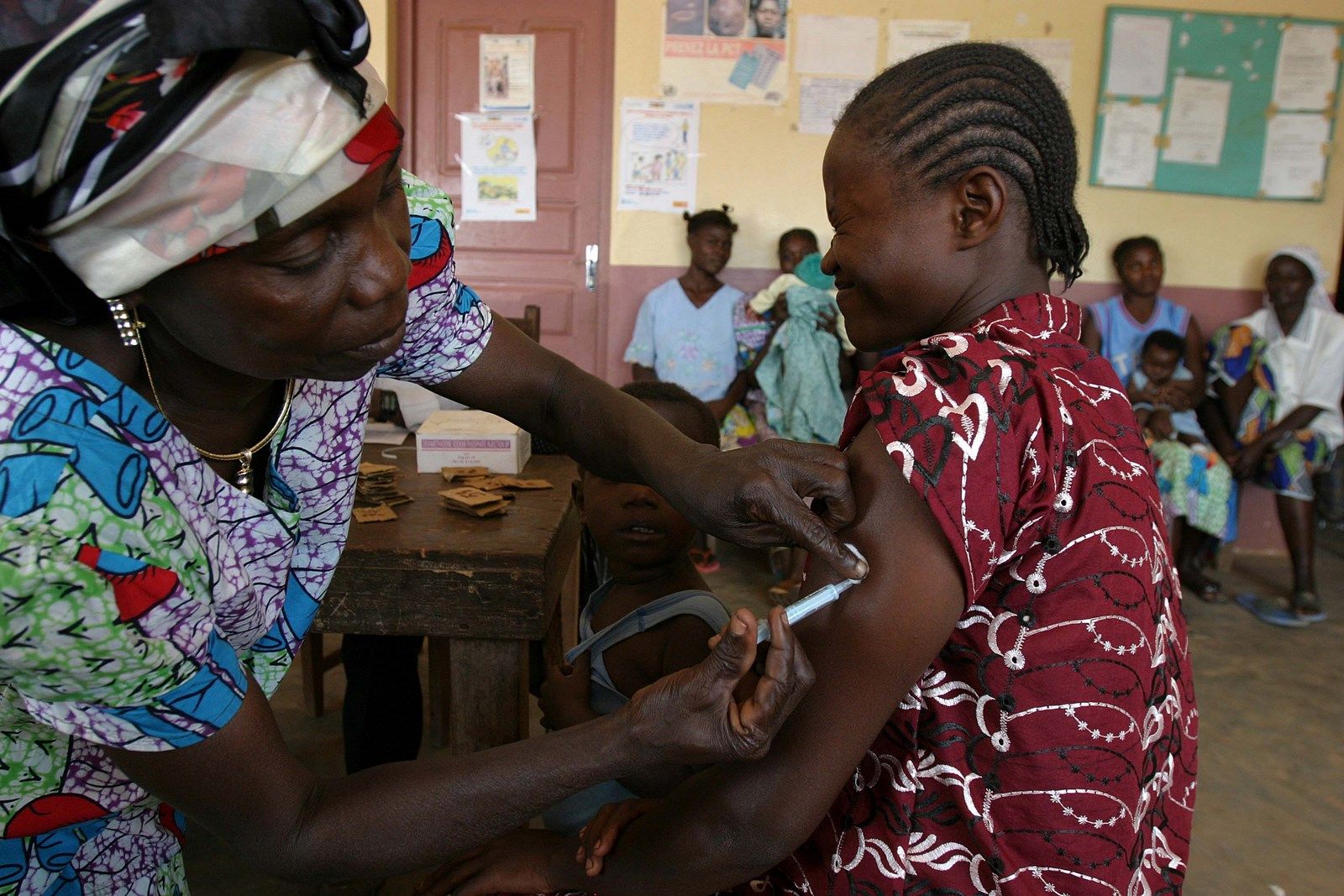 A woman gets a tetanus shot at a Central African Republic clinic (AN/Pierre Holtz/UNICEF)Trump, trade wars and tensions
U.S. President Donald Trump's administration has repeatedly attacked the pillars of multilateralism: international organizations, treaties and laws. He pulled the United States from the U.N. Human Rights Council, UNESCO and other organizations, and announced plans for a U.S. withdrawal from the 2015 Paris Agreement and Intermediate-Range Nuclear Forces Treaty of 1987.
The World Trade Organization, meantime, is taking a hard look at its own relevance under mounting pressure from the Trump administration to justify its rules and existence. Trump has also indicated that he might decide to pull the United States out of the 164-nation body.
The harmful effects of the trade war between the United States and China, and trade tensions between the United States and other major trading partners such as the European Union and Canada, are a big worry for international organizations involved with trade and investment.
International organizations were concerned the tariffs will erode progress towards the U.N.'s 17 Sustainable Development Goals for ending poverty, protecting the environment and promoting peace by 2030. Disruptions in global trading would bring an end to recovery from the 2008 global financial crisis, punishing developing countries and the world's poorest.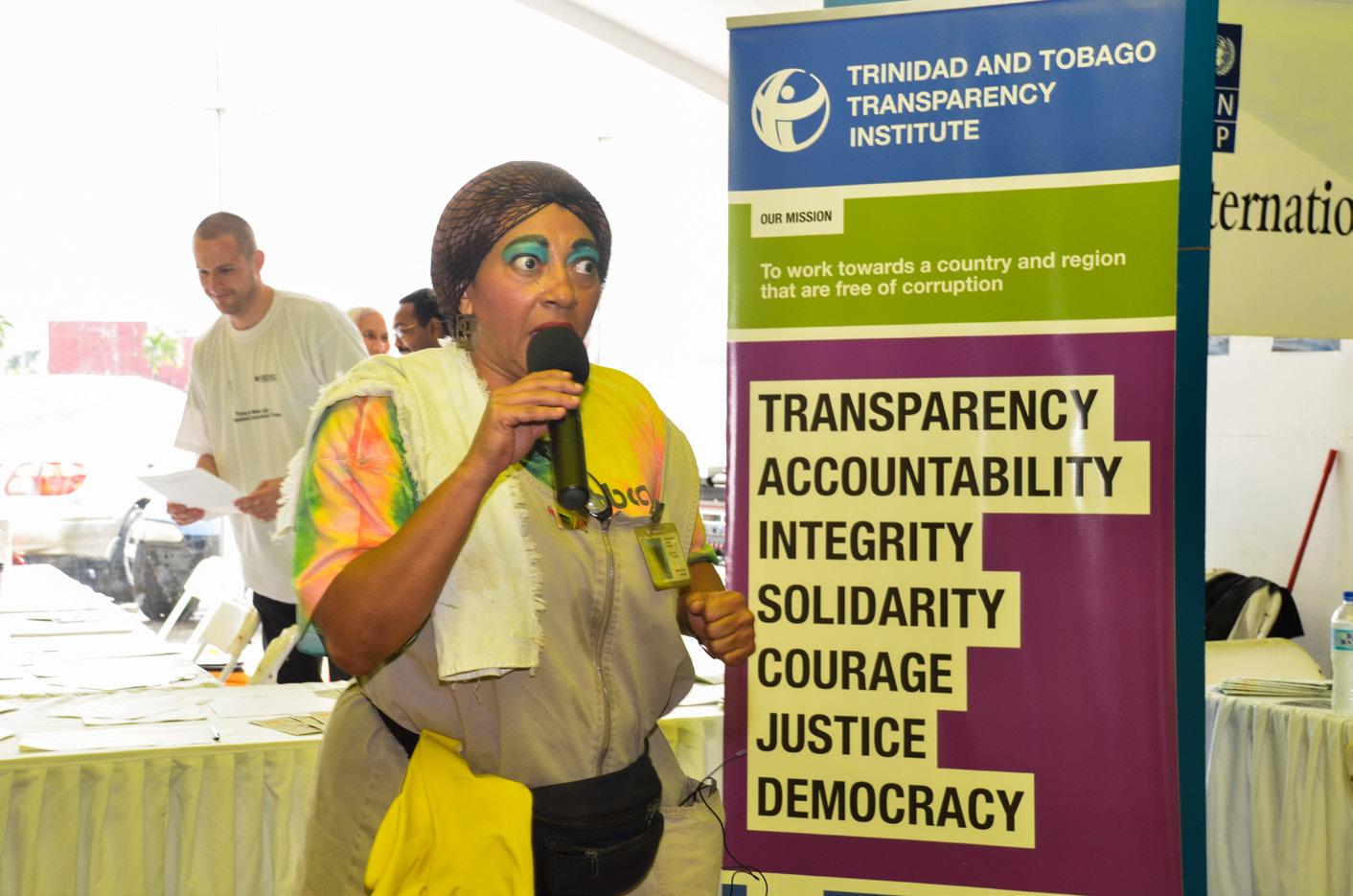 In Trinidad and Tobago, Anti-Corruption Day is celebrated with a local comedian doing skits about how people can fight corruption (AN/Transparency International)
Whistleblowers under pressure
An independent review of whistleblowing at the United Nations released this year found nearly half its global staff witnessed misconduct or wrongdoing at work in the past five years, but most of those who did were afraid to report it.
Whistleblowing and protections against retaliation are essential to accountability and integrity at international organizations.
One high-profile case at UNAIDS led to "immediate" steps in December to recover from a sexual harassment scandal. But its embattled leader Michel Sidibé planned to remain until June rather than step down immediately as Sweden, one of UNAIDS' biggest donors, demanded.
The U.N.'s Joint Inspection Unit, or JIU, reported that 45% of the respondents to a survey said they had witnessed or were aware of misconduct and wrongdoing in the world body over the past five years. Among those staff who said they personally knew of some misconduct or wrongdoing, more than one-in-two — 53% — did not report it.
Comments